As promised, the long awaited pictures. There's more but I am too lazy to edit.
The LG B. Battle event which was two weeks ago. This is Land Slyde, the emcee of the day. I posted a picture of him during the M&M's Battle Of The Band in Sunway, few months back. Oh ya...go check out
Dragon Red
too.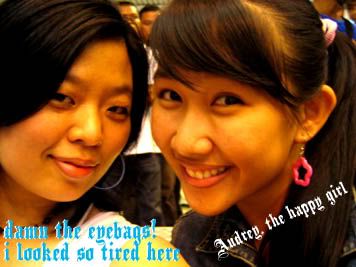 Me and Audrey. Hate those eyebags man!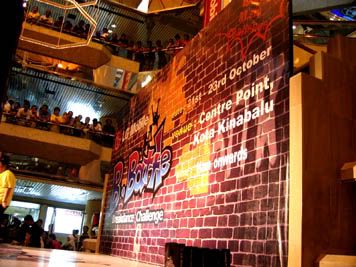 The stage.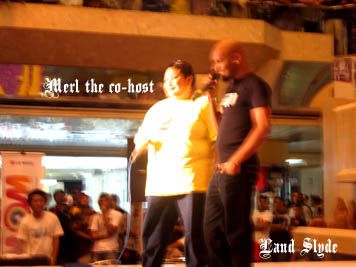 Merl became the co-host with Land Slyde.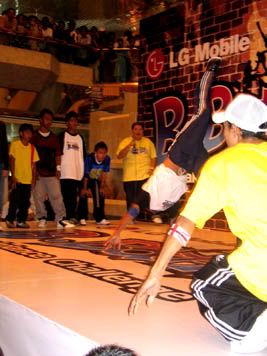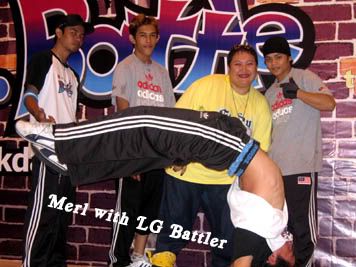 Merl with LG Battler.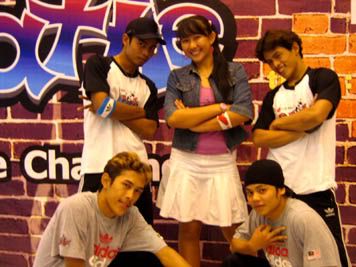 Audrey wants a shot with them too.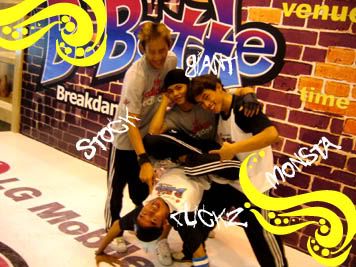 The LG Battler...they got the second place when they went to Bangkok to compete for the SEA Bboy battle.
E-voke, those guys in red won the second place that day.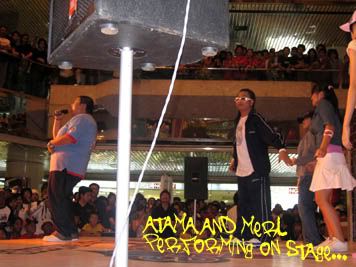 When the evening arrives, Merl went on stage to perform with Atama. Eh, Audrey
pun naik
on stage?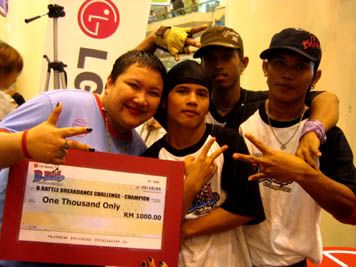 Merl with the champions...forgot the name lh but it's Dragon something.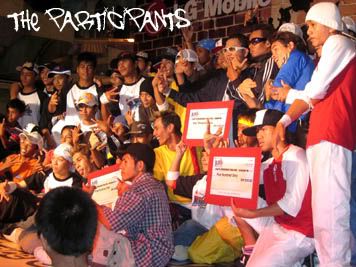 The participants.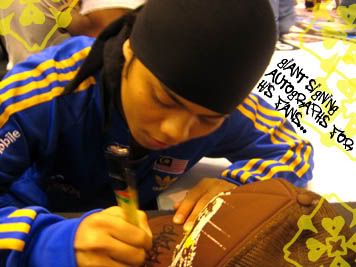 Bboy Giant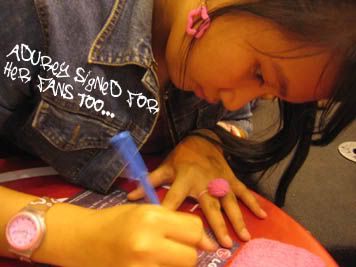 Audrey suddenly became a superstar.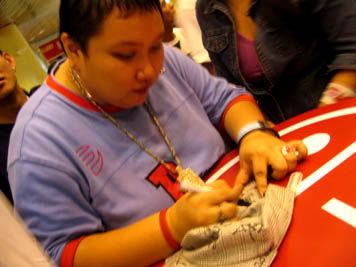 Merl...another superstar.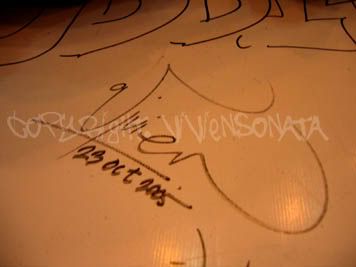 Of course nobady asked me for an autograph lah...but I went to sign my name on the stage hahah.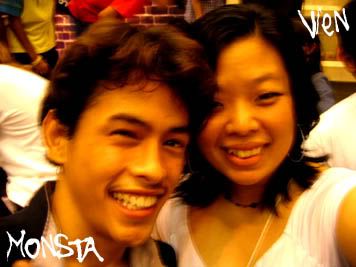 This is the only nicest picture of me with one of the Bboy.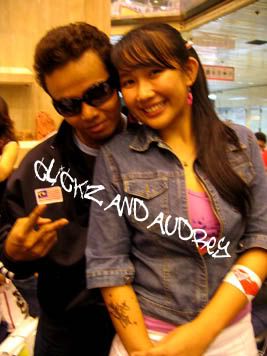 Clickz and Audrey.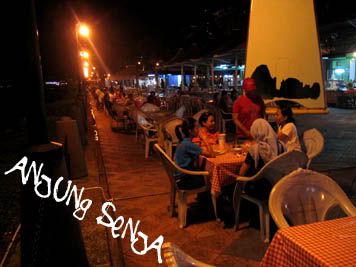 Before heading home, we went to Anjung Senja for supper. It's located right in front of Promenade Hotel.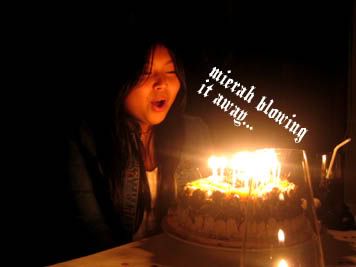 Mierah's 14th Birthday. We went for a dinner at Magellan Sutera in this Italian restaurant called Ferdinand's. Our meal costed RM76 each! OMG, I've never eatan anything so expensive!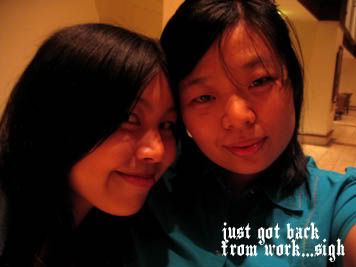 I was really tired cos I just got back from work. No time to change somemore.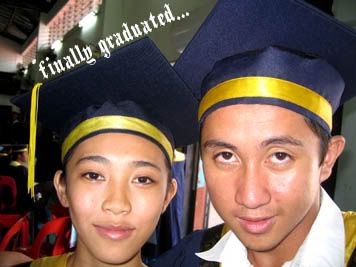 Oh ya, Arnold borrowed my d-cam to school lat 2 weeks for his high school graduation day. This is him with his other half. Check out his eyes...we called it the Slyvester Stallone eyes.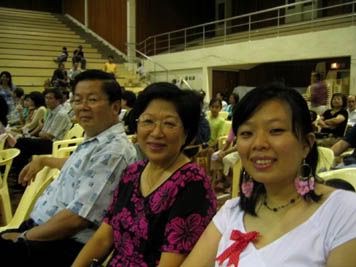 The wedding reception last Sunday. Me with my parents. I looked fat! And I wore the earrings that Ken gave to me for the first time. Heh.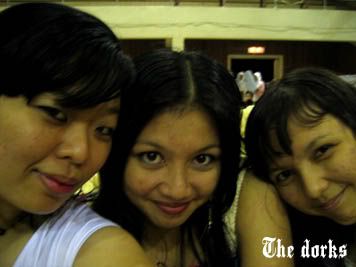 The Dorks do KDCA.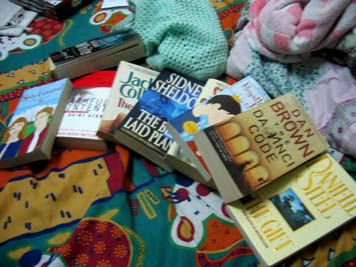 Got nothing to do last night so I took some random pictures. How am I supposed to finish reading all these books?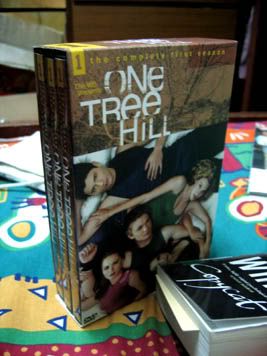 Jesse borrowed me One Tree Hill Season 1 DVD! Wohoo...thank you!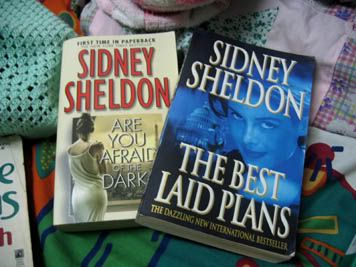 And Anne borrowed me two books from our favorite author, Sidney Sheldon! Definitely going to read this soon.
So...there you go. Need to get ready to go to Mierah's house later. My mother's lookalike sister is here. Happy Deepavali people. Peace.