About two weeks ago, my dad showed me an article about my college in Borneo Post (The newspaper that is only available in Sabah) Well the pictures came in quite a shock because…Ken's face was there! There was a picture of Ken, Dee Dee, Li Shien and Yen Lee winning their Adrenaline Awards 2 months ago. I was actually thrilled to see their faces in Borneo Post. So I called Ken immediately and told him about it. Ken, whom I've known as the most vainest guy on earth kept asking me whether he looked good in that picture.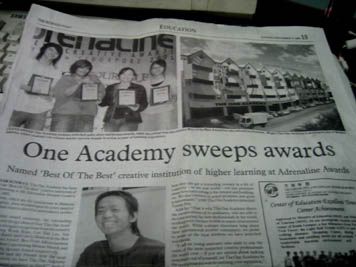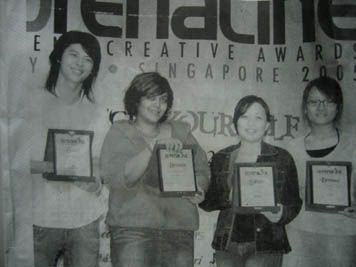 "Wo leng Chai ma?"
(Do I look handsome)
"Wo de nian hen xiang Chan Ho Nam ma?"
(Do my face looked like Chan Ho Nam)
And all I answered was…yes! You do! (Just to make him happy LOL) He asked me to send the article to him via snail mail but that have to wait cos I don't really have the time okay. So be patient laa.
Then a few days ago, I was cleaning my room and in one corner, I've put my old artworks that I've done during the foundation year plus some during my art class way before I entered college. This is my most favorite one. Done during my 1st year 2nd term in college. Watercolor rocks! And I got a B for this thanks to one of the nicest lecturer, Hoeyen. (not sure bout the spelling)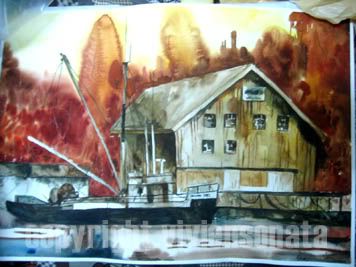 Sunday rocks too because thats the only day I can rest. Had a good 9 hours of sleep last night. I dreamt about…ah, nevermind. Last night's choir during sunset mass was pretty good too. I was late for 15 minutes, by the time I entered the church the priest was already giving his sermon. I guess I made the grand entrance la cos all the wardens were staring at me and they must've been wondering why I was late.
Work. I've got to work.

We were invited to have dinner in one of the "Auntie's" house in our
kampung
after mass. The food was greattt! Had steamboat
lagi tu.
I actually had a good time though I was insanely tired last night. Hanging out with your
kampung
friends is super fun. Well, there's still not much to blog about. Life has been pretty boring la. But, I'm going to Karamunsing again later with the cousins to watch another Bboy battle. Maybe I'll find something interesting there. We'll just have to wait and see. Next week, SALARY is out. The brand new Converse All Star is on the way…hehehe. And Pizza Hut too.
Pictures!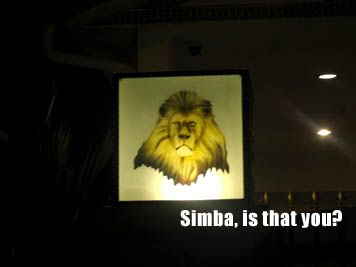 This was taken in KingFisher during our house hunting mission. I wonder why does the owner of the house wants to put this Simba looking lion on the gates.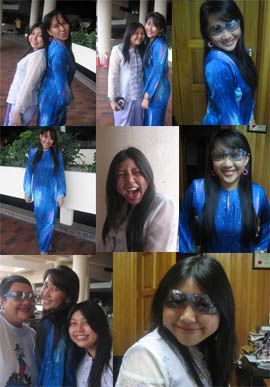 Last 2 weeks, we went to the UMNO Raya Open House in SESB. Audrey looked pretty kan? She's wearing Mierah's baju kurung. Mierah looke cute too. Heh.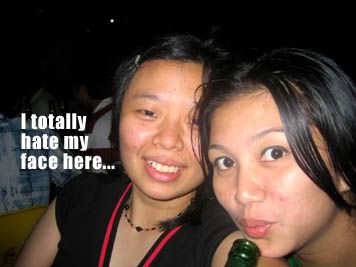 Anne came back later that night. So we went to Mervin's house to celebrate his sister's birthday.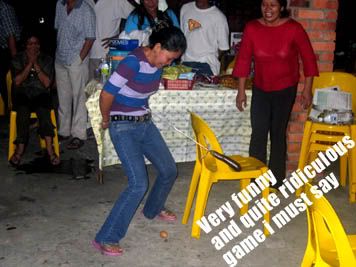 And then there was this funny game going on. We were laughing like crazy when this game started.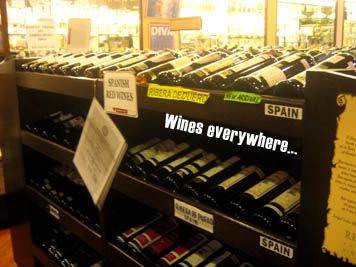 Last week, Merl, Ben and I went to Tong Hing Likas just because. The supermarket sells a whole lot of wines!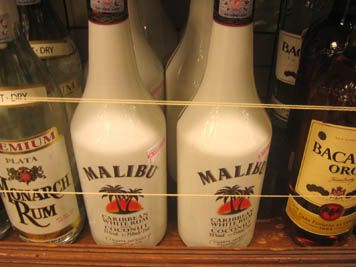 Malibu. Reminds me of a blogger who adores it.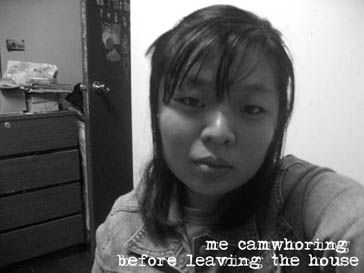 This was taken before going out to celebrate Merl's birthday.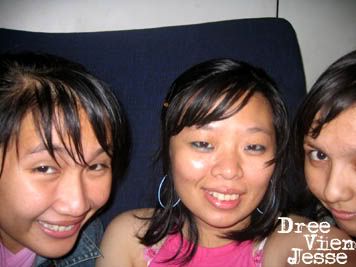 At Razz.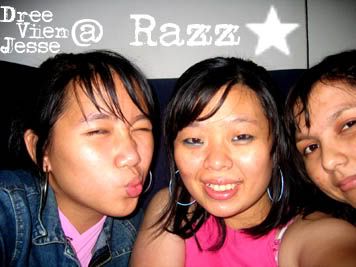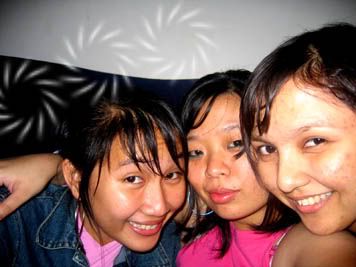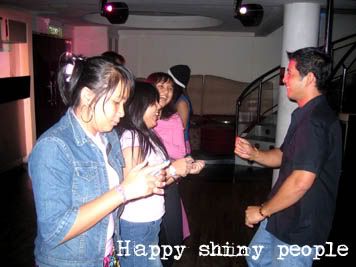 Dancing all night.
Sorry about Mierah's face.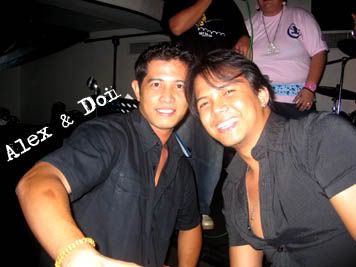 Alex and Doi. They're really nice and friendly too.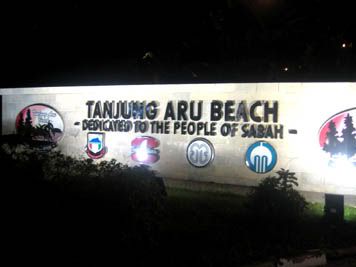 Tg. Aru Beach.