O Hai! Here's an update...
It's already September 1st! I must admit I've been quite lazy to update my blog, reason being...well, I just needed some rest after all the "hiatus" of being involved with the Merdeka event and then after that, I needed to finish doing all the grading so that I could submit it before the term break ends. Unfortunately, I had to fail some of the students in my CGD class so yeah... kinda felt bad about it but I don't really have a choice.
I thought after all of these are over, I could finally breathe easy and maybe get a little bit of rest but then, I had to move back to the newly revamped office which means I need to use a hell lot of strength to move all my stuffs back. Then a few days ago, I received an email saying that the lects/tutors were asked to update the course outline for LAN submission...*sigh* this also means that I've got more paperwork to do and to tell you the truth I am having quite a hard time doing this man.
So there you go...my life for the past few weeks has been all about work and more work. With one more week to go before the new term commences, I must tell you that I am not 100 percent prepared to handle/teach more classes on my own. At times like this, I really wish to get some blessings from the man above :)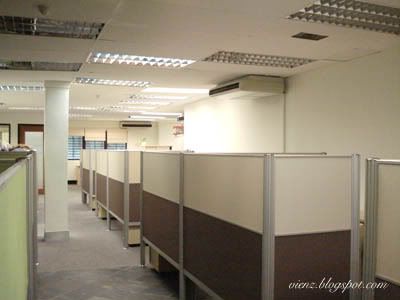 The newly revamped office looked something like this. There are two sides in the office. One is the green colour side and the one on the right is the colour side.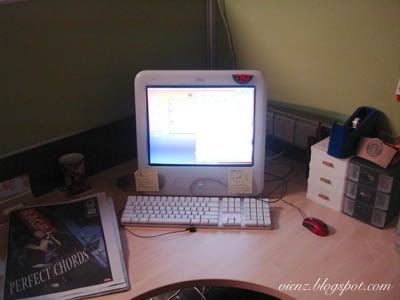 I am seated on the green colour side and here's how my workspace looks like. Well, I am not even sure how I want to decorate this workspace so I'll just leave it as it be...for the moment.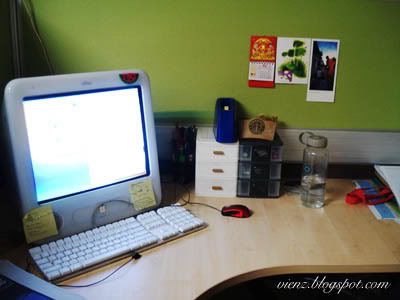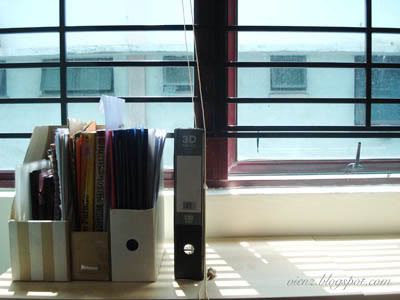 There is a window behind my desk and I love it when the sun shines through but what's not very appealing is the view outside.
I stayed at home the entire day during Merdeka cos obviously I am way too lazy to go out so I ended up getting more sleep, watched Celine Dion's concert (because there was nothing nice on TV) and one episode of Grey's on DVD. I am not a fan of Celine Dion but heck, that woman can sing! My initial plan was to head down to The Annexe Gallery to check out Art For Grabs but knowing that it is a Sunday and not forgetting a public holiday, I knew KL city would be so crowded so I decided to give it a miss plus, I wanted to get more sleep because I had to work tomorrow (which is still a public holiday) in The Gardens, as a penjaga exhibition from 10am till 10pm. 12 hours straight. Great.
Man, I cannot wait to balik KK! It's all I can think about now.
Imma leave you with some random pictures that I've took last week. Hope you guys had a good holiday lah.


Last week, I went for the press preview for the Gardens Merdeka exhibition. 
The cultural box installation being displayed at the entrance of The Gardens Boulevard.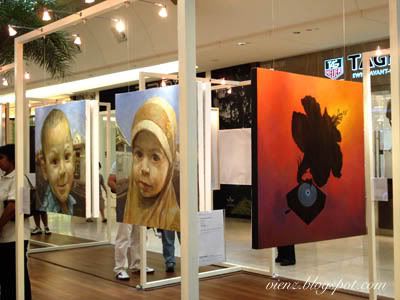 Paintings done by the illustration lects.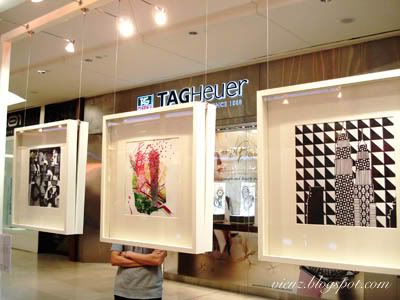 Students' work. It was actually taken from Design 1 class assignments where the students were asked to create their own interpretation of KLCC based on geometrical and organic shapes.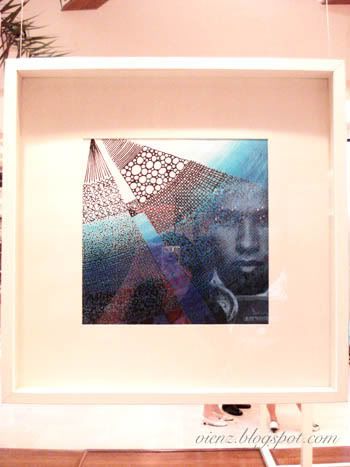 This is one of my favourite. Don't mind Lewis Hamilton's reflection there heh.
This one was done by a Vietnamese student.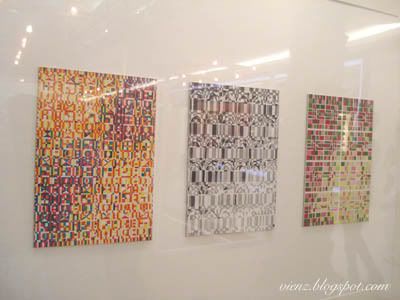 This one is also one of the nicest artwork done by a student. Look at all the details and shapes!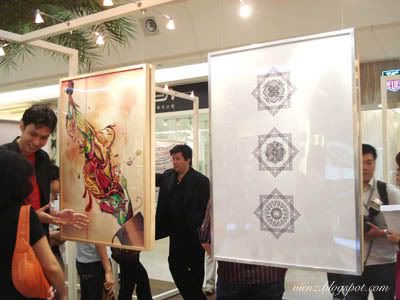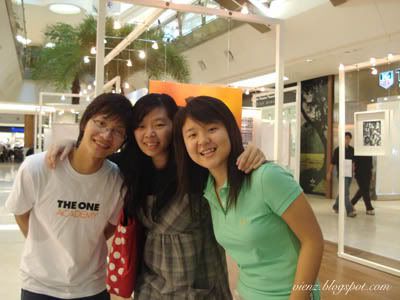 With Duc Duy and Chea Wen.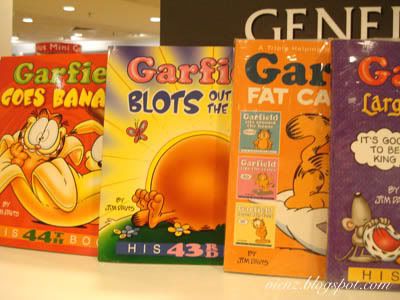 Last but not least, this is gonna be in my birthday+christmas wishlist!