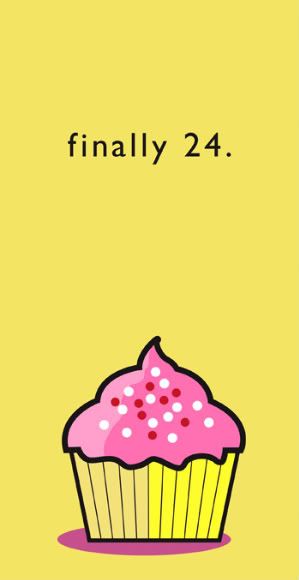 I am officially 24 years old today :) 
I know being 24 is not exactly a "young" age to be anymore (I wrote something similar like this when I turned 23 last year heh)...it's like there is no turning back. You've gotta accept that you're already an adult and you've just got to take more and more responsibilities in the years to come. Oh man, sometimes it is such a burden BUT that's just life right?
I actually wanted to write something emo today but after much thought, I decided not to since today is supposed to be my happy day right? Anyway, not sure what I'm gonna do today. I was asked by some of my friends, plus my mum and bro on what's the agenda but honestly, I don't think there's gonna be a celebration here. I'd be happy to belanja my bro for dinner but he's going back home today sooooo...not much to do actually. 
But I know what I'm gonna do first thing when I reach work later in the morning. Get my free brewed coffee from Starbucks!
I would like to say thank you for all the birthday wishes (sms-es, facebook msgs, etc) also thanks Cmone for calling!
Confirm lah kita bat woman bah lo
l...hope today would a great day for me and for you as well ;) Wheee~~~~
Can you believe I'm gonna be 25 next year??? Alamakkkkkk....