Finally managed to clean the toilet today since
the housemate never even bothered to do so
I've got an off day today (the replacement holiday for Thaipusam). Gotta love and appreciate the holidays man. I watched the Grammys this morning and it was nice to be able to watch some entertaining performances like Al Green and JT singing Let's Stay Together with Boyz II Men and Keith Urban
(which I secretly have a crush on but don't tell anybody haha)
as  their backup, Sir Paul McCartney performing one of The Beatles's classic hit, I Saw Her Standing There with Dave Grohl on drums... totally reminds me of his Nirvana days. Oh, is Blink 182 back together for real? Cos when the 3 of them were out presenting an award, Tom DeLonge seems to look quite distant like he wasn't feeling that comfortable being in the same room with Mark and Travis.
I also liked Radiohead's performance of their song 15 Step (if you've watched Twilight, you would hear the song playing at the end...when Victoria comes down from the stairs after watching Edward and Bella dancing during prom). It was nice to see the 4 rappers Kanye, Jay-Z, Lil Wayne and T.I all clad in nice suits instead of the usual hip hop-baggy pants with bling-blings attire while performing Swagga Like Us. Of course T.I was hottest one lah hehe. M.I.A was still able to perform with 'em, I was actually worried that her baby might poop out on the stage! Robin Thicke performed too! Why wasn't he nominated for a Grammy award huhh???
Anyway on afternoon, I was at Kim Gary with Ivan, who just arrived back from his CNY holiday last night. I've no idea why everytime when I was in Kim Gary (the smoking area outside), I'm always surrounded by all these tall and slim Chinese girls. It always makes me feel inferior??? cos I am absolutely nothing like them. Oh well, nobody's perfect right? So we stayed there for about 3 hours just to update each other on what we've been doing during the holidays. I realised I hardly tell my personal (family) problems to people even my own best friends but somehow I could actually tell all about it to Ivan which I find it very odd in many ways. I don't know lah, maybe somehow we do share some similarity in our family problems. *sigh*
So now here I am back in my room trying to get some more work done. Need to prepare slides for Wednesday's class. This week I will need to attend this 3 days workshop thing which is going to be held in The Islamic Arts Museum. I totally have no idea how to get there by public transport. Let's just hope the workshop will worth my time if not, then I'll be really pissed heh.
I managed to watch Man United's match against West Ham last night. As far as I'm happy that they won and are back on top of the league again...I still think they could do far more better. C. Ronaldo should stop showing off his skills too much cos everytime he shows it...trus pandai jatuh punya bah ishhhh.
I actually liked the white coloured away jersey that they wore last night. Looks totally good on 'em :)
I have these photos in my folder which I was meaning to post but never had the time to... so before it really expires, I'll leave you with some of  the photos taken during my Christmas holidays in KK. I still miss home to be honest...but life has to go on kan?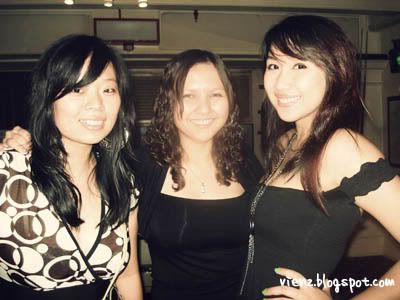 So I managed to go to Shenns with my cousins when I was back. I haven't been there for a REAL long time...actually I haven't been into a club for a long long time...not even once when I'm here in KL. Ya, that's how pathetic my life is. Had a pretty good time...the live band wasn't that bad as well.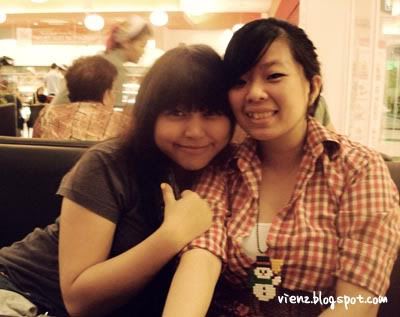 The second time I went to 1Borneo was on Christmas Day. This time with Mierah joining us. She has wayyy better driving skills than me lah.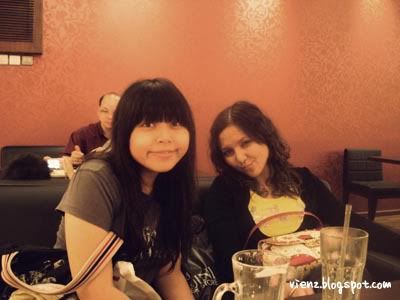 We went to Secret Recipe for desserts.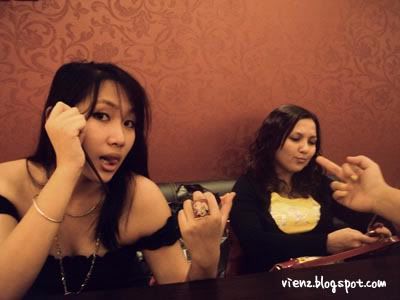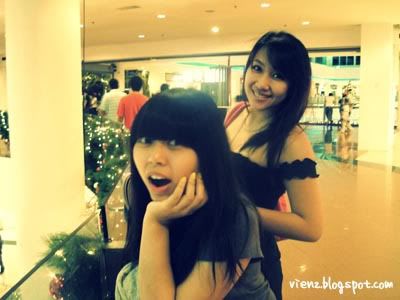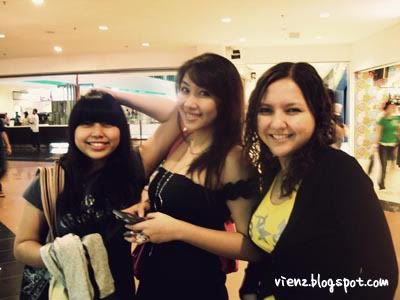 On our annual Christmas get-together, the girlfriends and I went for a buffet dinner in Hyatt. Foods wasn't that great lah. So-so saja. Did our exchanging gifts there too.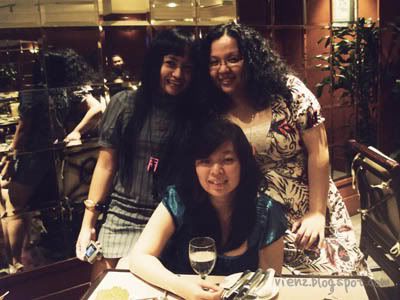 Then we hopped over to Shenns again...my face is slowly turning into a red lobster.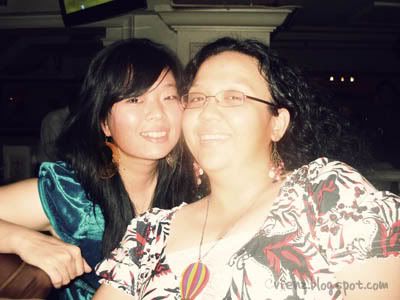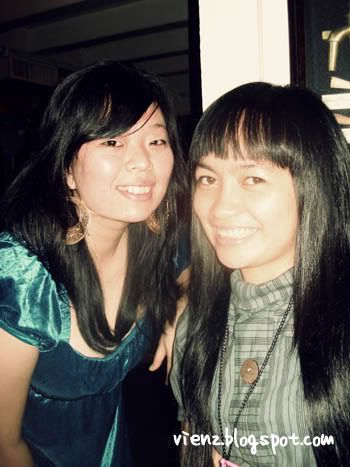 Ahhh...the good times :)
K, that's all for now. Back to work! Have a good week everybody.