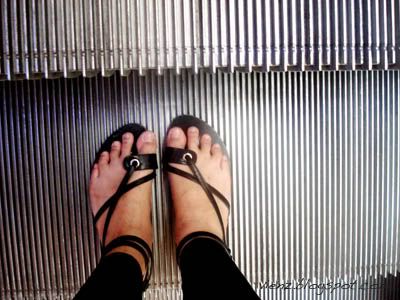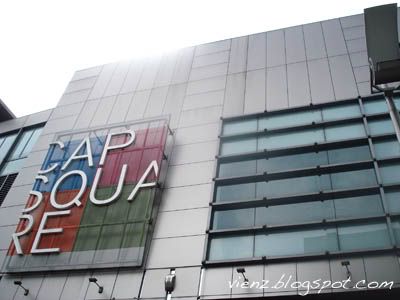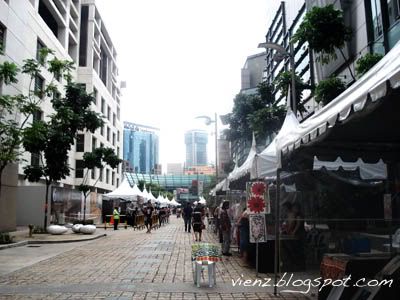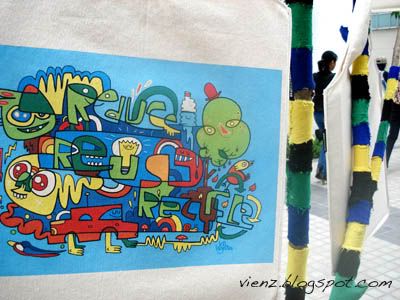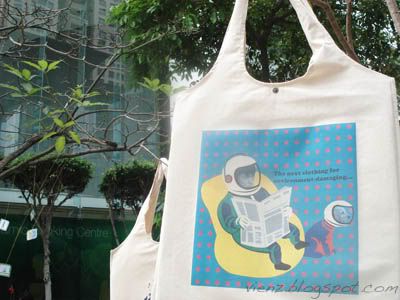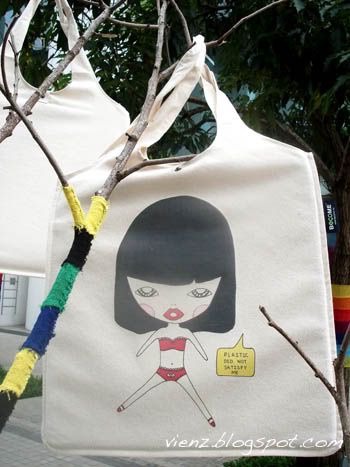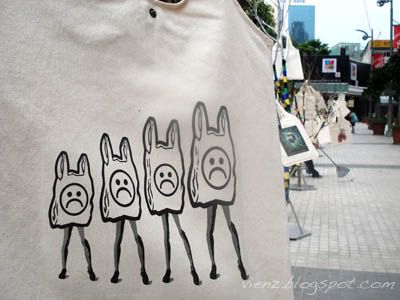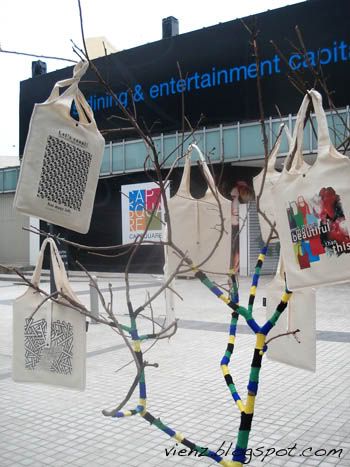 Secret Tent Design Bazaar for KLDW as well.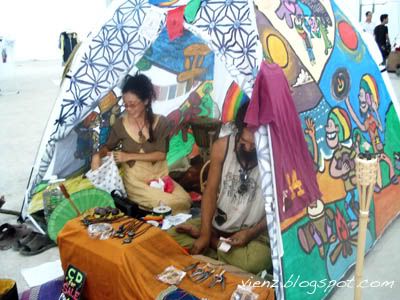 Hippie dude with a Yoko Ono look-alike woman.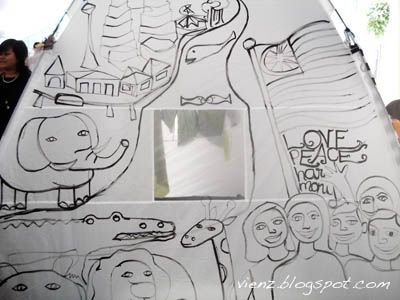 Jaja Yusof's cat illustrations.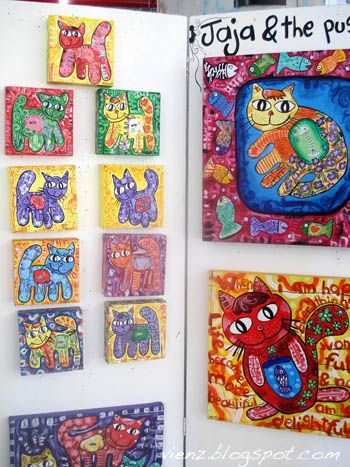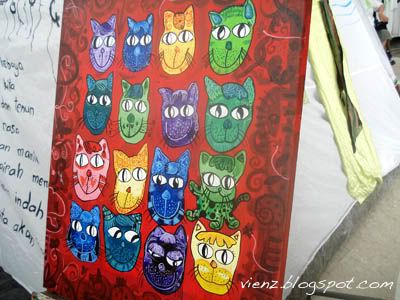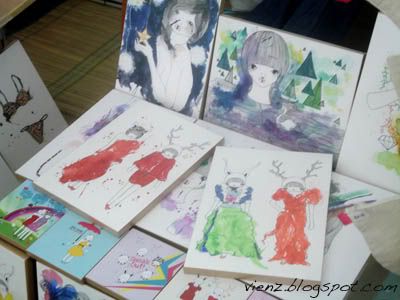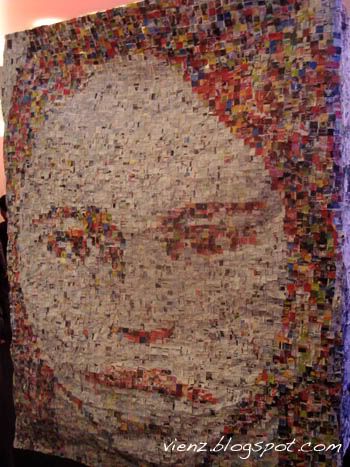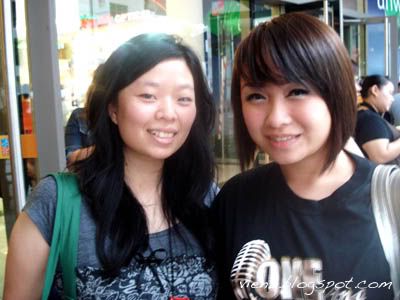 With Esther, the Sabahan contestant from One In A Million.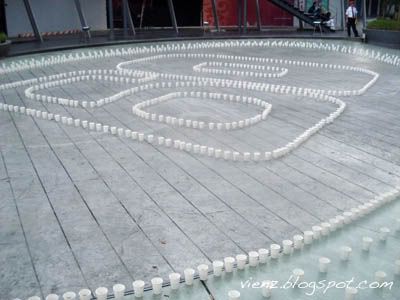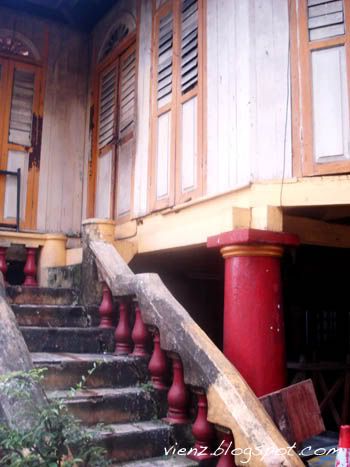 Spotted an old wooden house on the way to Dang Wangi's LRT station.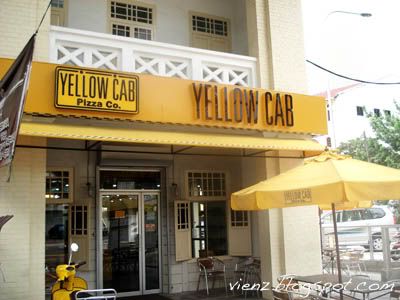 Plus this pizza place called Yellow Cab ( I reckon it must've been inspired by NY's yellow cab). Must go and try out the pizza here someday.
KL Tower.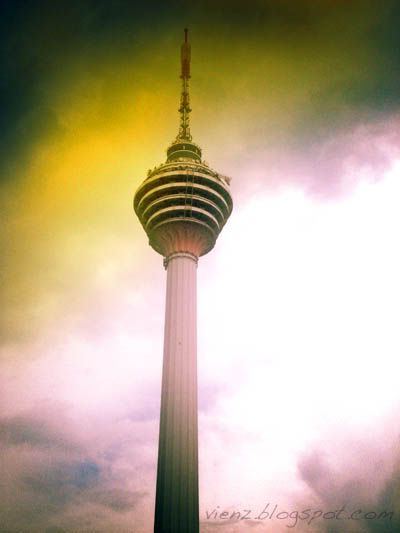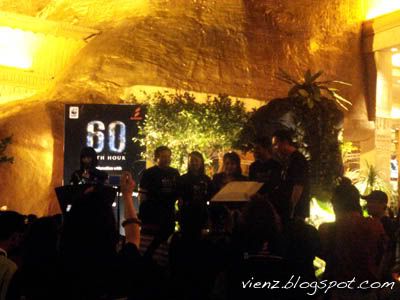 Lastly, Earth Hour event in Sunway Pyramid.
Since I haven't been going out much for the past weeks which totally explains why my life is kinda boring, I've decided to go to Capsquare yesterday to have a look at the ECO Bazaar organised by The Threadzoo and also exhibitions and installations for KL Design Week. I was quite worried that I might get lost since I've never been to Capsquare before. I studied and memorised the direction over and over again but once I reached Dang Wangi's LRT station, I totally forgot where Capsquare is located! So I sorta had to follow my instinct and of course I did asked for direction. Turns out, it was just a 5 minutes walking distance from the LRT station. Fyi, I think Dang Wangi's LRT station is kind of creepy! It looked so empty that I had to kept looking around just to assure I am safe.
I met a school mate from my high school when I reached Dang Wangi. Of all the places bah kan...and it was really surprising too! Well, we never hang out in school since we were not in the same class but I could still remember her name! Saw all the One In A Million contestants while hanging around in Capsquare. Decided to go and approach Esther and she thought I was a Japanese *again*. Tsk tsk...I tell you, one day when I marry a Japanese guy (hint: Hanazawa Rui haha), I will go and change my nationality and name to Kyoko or Tomoko or something. But Esther was really friendly though :)
There was an Earth Hour event in Pyramid too last night so I stayed there for a while just to join in the countdown. Did you do your part? Going to meet my cuzzies later! Now it is time for bed...Night!