Here are some of the things that I did/went during my very 'brief' break in KK. Wished I had more time to do or go to more places and spend more time with everybody though. BUT, the most important thing was, I did made an obligatory visit to YOYO on my first day of arrival hehe :)
The day before Shah's Akad Nikah ceremony, I worked as a florist together with Audrey helping out with the flower arrangements. We were asked to cut out all the thorns from all the roses that has been bought for the wedding. You have noooo idea how crazy this work is! We had to be extra careful dealing with 'em roses since we all know how the thorns can bloody sting your fingers. Next time when I want to receive flowers, I would definitely go for carnations or lilies for sure.
It was a tiring process but I believe we did learned a thing or two about handling flowers hehe.
I found out that the pink roses are the most beautiful ones.
This was also part of my work. Poking apples into satay sticks. While I was doing this, my mind kept singing that Low song from Flo Rida, I've no idea why.
Apple bottom jeans, boots with the furrrrr....
The result...
During one of the nights, I had dinner with my cuzzies in Grace Point, Sembulan. I love that place. Love the whole ambience of it and the toilet is really nice too! Since I haven't been eating Kadazan foods for quite sometime, I ordered this. It's called Pinasakan.
I ordered extra hinava for Audrey and me because...hinava is
♥♥♥
!
Made a point to meet up with the girlfriends (because I don't get to do this while I'm here on the west side, true story haha)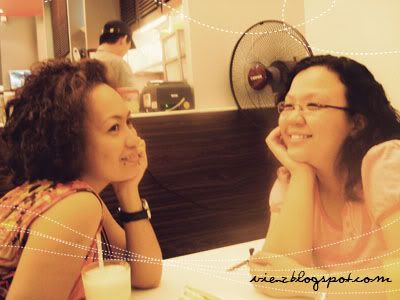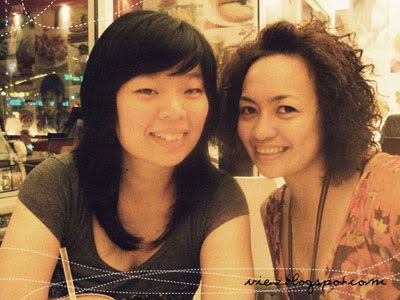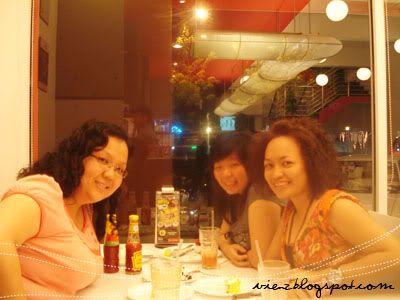 The people working in Secret Recipe Warisan were really friendly to us...so I wouldn't mind going back there again next time :)
Had dinner in Fish & Co Warisan on my last night in KK with the cuzzies.
Okay, I can't recall the name is this drink...Chunkie something? Anne apa tu ah? Tasted good!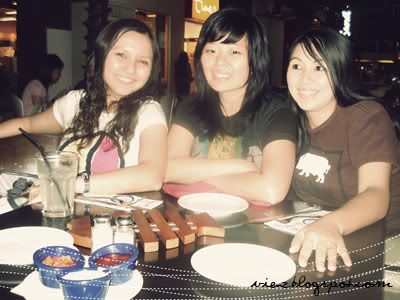 In case you're wondering, I did spent equal time with my parents too. I am still a good daughter bah haha (at least I guess so). Next up will be pictures of Shah's wedding...
It's already Monday and I don't feel like I'm ready to embrace the week. Lots of things have been going through my mind again. Anyway, you know the biggest mistake that C. Ronaldo did was not moving to Real Madrid but to hook up with Paris freaking Hilton! WTF are you thinking man?????? Cheh, not that he cares anyway kannnn?
Okay, Imma try to go to bed now. Nite people!