Here are the wedding photos of my cousin (oklah, actually my nephew) Shah and his wife Shafinaz, starting off with the Akad Nikah ceremony which was held on June 8th at Sutera House, Sutera Harbour. It was actually my first time ever attending a malay wedding so it was definitely a good experience and I'm really great to have attended the event; even if I had to use up my savings to buy the air ticket and cancelling some of my classes. Just like the rest of my close cousins, I've known Shah for sooo long and I wouldn't miss the chance to attend his biggest day of his life. If you're in my FB list, you've probably seen these pictures already :)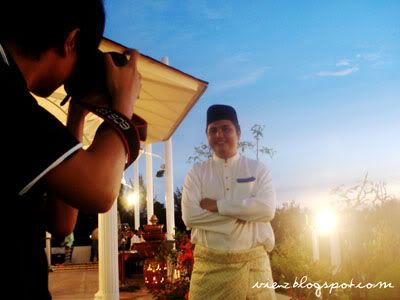 Before the Akad Nikah started, there was a photo shoot going on near the gazebo outside.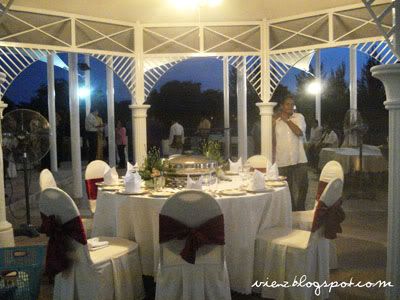 This would be my favourite part of the house.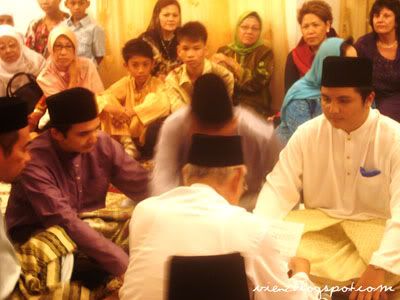 I thought the Akad Nikah process was going to be long but instead it was pretty fast and easy too.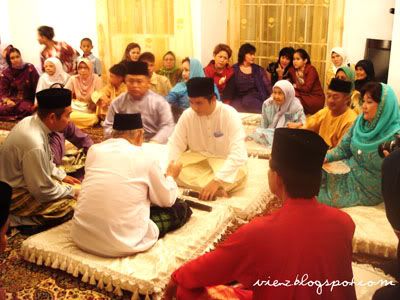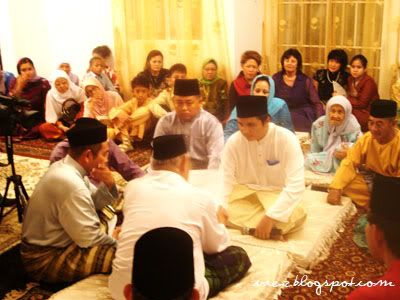 The Imam doing all the explaining while Shah listened intently.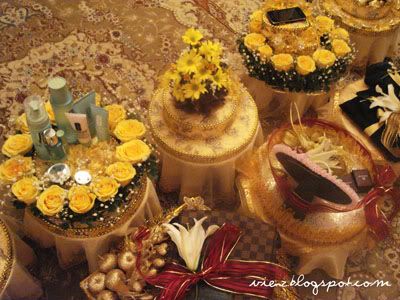 Spot the iPhone :)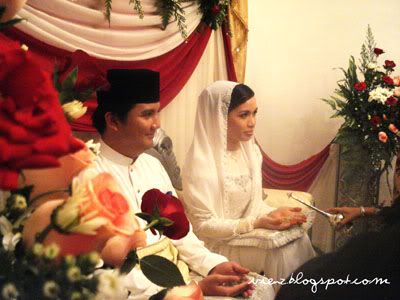 Then the merenjis session starts...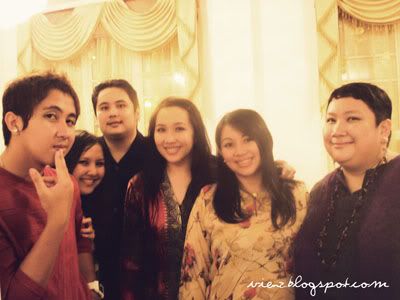 Here are the cousins who grew up with Shah too.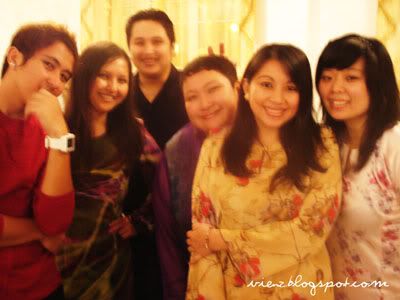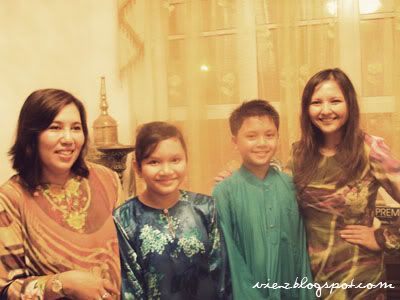 Whitney and Nado has grown!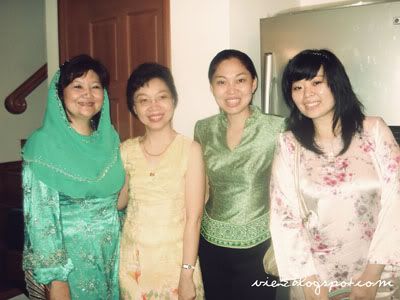 First cousins. Valerie (in green) just got married last Saturday but too bad I wasn't able to attend it.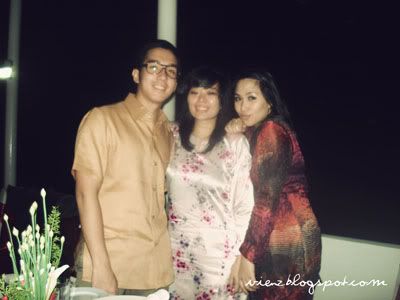 With Myq who came all the way from Manila. This is my second time meeting him. Met him for the first time back in January 2008.
*click*
A very nice lad indeed :)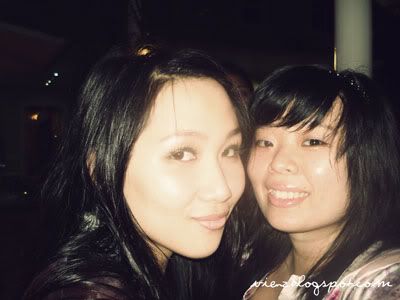 With Drey, my florist partner hehe.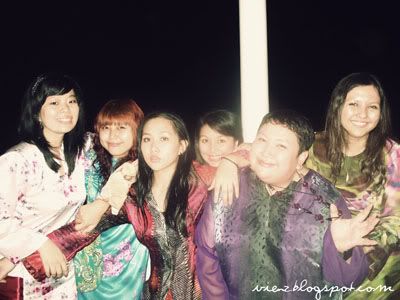 Borrowed Jesse's baju kurung that night. I think we all looked lovely here :)
Last but not least, this is Shah taking a break and lepak-ed with us for a while in Mierah's room.
Not that much photos to share actually but that pretty much sums up the Akad Nikah ceremony. After everybody went home, Drey and I continued working as florists because we still need to work on removing thorns from the roses andddd guess what time we went home? 5.30am. Yeap, no kid. That was after transferring all the flowers to Magellan Sutera Ballroom. Managed to watch the sunrise from my bedroom window and slept till noon.
Will post the pictures during the reception in Magellan right after I have the time to edit it. Been having trouble sleeping the last two days. Not sure if the insomnia is coming back to hunt me again but I've been waking up at 3-4am and after that I find it so effin' hard to get back to sleep again. The weather's been shitty too hence it's draining all my energy to work.
P/S: Incubus's greatest hits album is out now!