I'm typing this while watching Sister Act :) Loved the movie and it's just nice to re-watch it again. I remembered watching it when I was like 10 or 11? My dad lets me watch it from the VCR in the state library back then. Well, last Saturday I missed my chance to go to Urbanscapes because I've got class on that day and even if I wanted to go, travelling all the way to Sentul would be a pain in the butt so I decided to go to KLCC instead just to check out the postgrad Asia fair which was held in KL Convention Centre and of course, I made a visit to Kinokuniya (yay! June's goal has been achieved) just through browse to some design books.
There was this exhibition called 'My Moleskine Nô To' inside Kinokuniya and I thought it was a pretty cool exhibition! I love Moleskine art and I really like seeing different people be it artist/designer or just normal people like you and me write/draw/do whatever they like in their very own moleskine. Which reminds me, I should do some updates on my own moleskine too.


.....
Moleskine fans are in for a treat! Check out the My Moleskine Nô To exhibition at Kinokuniya.


IF you have ever aspired to be a published author, chances are you have heard of Moleskine. Or perhaps you are already a rabid fan. It is the stuff of legends, literally. These notebooks have been used by eminent artists and thinkers over the past two centuries, among them Vincent van Gogh, Pablo Picasso, Ernest Hemingway, and Bruce Chatwin.

The form is deceptively simple: a black rectangle with rounded edges and an elastic page-holder to hold all your creative musings.

The Moleskines of today are just as prominent, being the instrument of choice for writers, poets, artists and designers to capture their thoughts and document their creative process.

The My Moleskine Nô To exhibition at Kinokuniya Bookstores Malaysia will showcase just that.

("Nô to" is Japanese slang for notebook.)

The exhibition will present the work in progress of renowned artists who have been inspired by their journeys in Japan. The artists hail from around the world, and their fields are as diverse as their backgrounds – music, illustration and design, fashion, product design, and more.

They used Moleskine notebooks during their journey, to document their work-process, inspirations, and artwork, in effect, exposing their innermost thoughts and aspirations.

You will get the chance to browse through these highly personal and totally individual notebooks, and discover the extraordinary creativity that comes through.

The exhibitors featured are Ai Wei (design), April Lee (music), Audrey Salmon (photographer/graphic designer), Fleecircus (illustration), Graphicairlines (design), Hanson Ho (design), Ian (writing), Justo Cascante (fine arts), Lines Lab (product design), Pierre Yves Hetroit (graphic design), Prudence Mak (fashion), Rabi Mark (graphic design), Satoshi Ogawa (illustrator), Stanley Wong (fine arts and photography) and www.tszontoast.com (graphic design and illustration).
Managed to snap some pictures eventhough I wasn't allowed to :)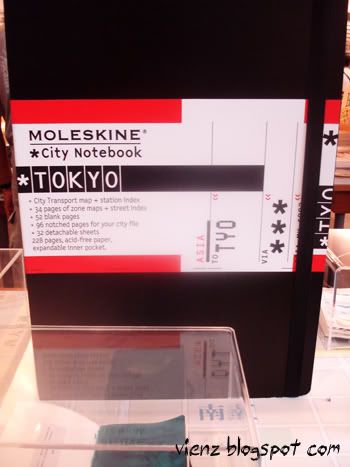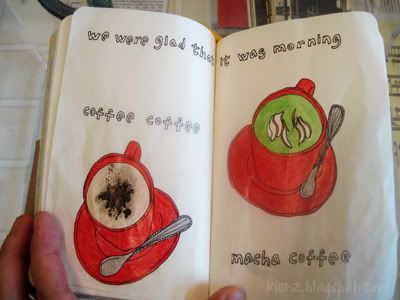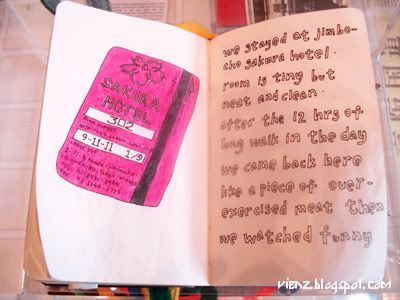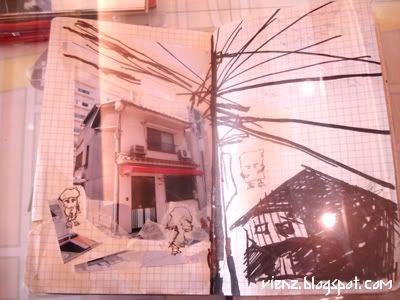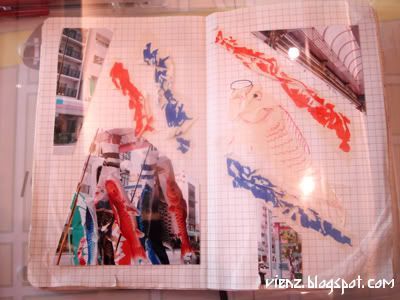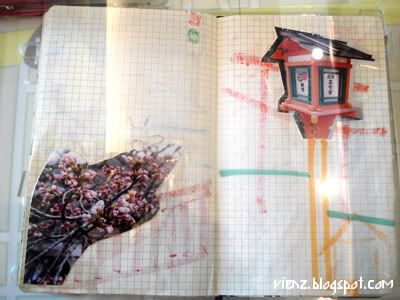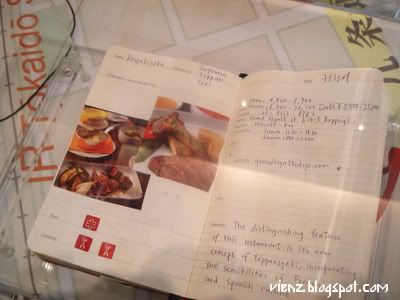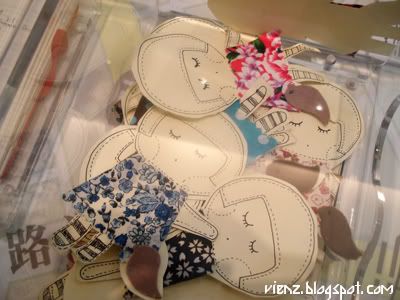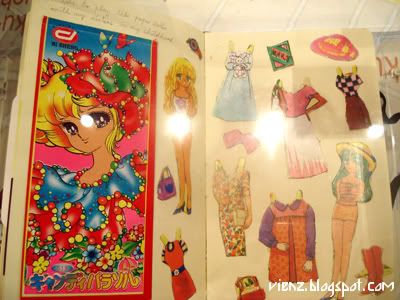 I used to have a lot of paperdolls when I was young and I'm currently looking for these type of Japanese paperdolls because I wanted to collect it again but I can't find it anywhere now! Anyone knows where I can find it? When I was still in primary school, I used to buy it from the 'kedai putih' just below St. Joseph's school.
The exhibition will end on July 12 so if you like Moleskine art like me, don't forget to drop by Kinokuniya. I'll be heading down to Kinokuniya again tomorrow so hopefully I can still snap more photos lah.
July's here! Half of the year has gone in a blink of an eye. Was the first half of the year been great to you? Mine was okay, I guess. Had some pretty good time and some were bad too. Hope the second half of the year would be much more better and awesome. I can't wait for Christmas actually haha. Anyway, one of the things that I am looking forward for this month is to watch Manchester United vs Malaysia XI in Bukit Jalil which is on July 18. Can't wait! With or without Cristiano Ronaldo, I will still go and see the Devils yeah! But, there's a high possiblity...well actually I don't think I might be able to watch their training session on Friday July 17, so I might be giving away my training pass for free.
Did achieved some of last month's goals except for the be motivated part and also attending Urbanscapes. Oh, have I mentioned that I've watched 17 Again? Yes, I am a sucker for teen flicks and Zac Efron hahaha.
Lots of summer movies are coming out and I want to watch all of 'em :) Soooo...this month's goal(s) would be...I haven't thought of any actually but probably just to do some self-improvement on myself and really be motivated when it comes to doing my work and... I should really finish reading my book plus that rooster painting. Have a blessed month everyone. I'm gonna watch reruns of Friends now. Bai! Oh, my blog is 6 years old!!!