**Ignore the title above haha...I was watching 10 Things I Hate About You and I took the sentence as my title cos I' m lazy to think of any title bah hehe.
Hello boys and girls, I am back on the west side and it is already the third day of the new semester here in the college. First day of class didn't turned out that well due to a lot of technical problems at the computer lab (ie. the projector wasn't functioning and some of the computers can't be turned on). I reckon the new students was thinking whether they have came into the right place to study or not haha. But it's okay cos these things happened before on the first week of the new semester and everything should be A-OK by the coming weeks. *crosses fingers*
This semester would probably be the most challenging one for me. 3 days straight days of Photoshop class (just found out I'm handling 3 classes) you tell me I can die or not???? Crazy wei. Like I've mentioned, this subject is seriously not my best forte...I probably need Master Yoda to tell me, "May the force be with you" every single day wtf. So yeah, this term is gonna be crazzzzyyyy I can assure you on that.
Anyway, how was my super short holiday? It was good! Actually the main reason why I went back home was to attend my late uncle Dunstan's 20th death anniversary prayer and gathering which was held in Dabak (just next door from my house). And since the air tix was pretty cheap, I decided to head back home but then I missed the party organised by Elfie and her friends! Ala...timing not ngam bah heheh. Maybe I'll go to the next one :) So while in Penampang, I managed to get a 30% discount at Starbucks Citymall because Arnold was working part time there, met up with my relatives (dad's side) during the family gathering on saturday night, sempat makan mee Tuaran (yums!) with the cousins on Saturday morning at Ching Fah, went to Sarapung and met Baby Lia (she is super cute man!), went to YOYO at Lintas on Sunday afternoon then to Bazaar Ramadhan at Sembulan (but I *think* I kena food poisoning after I ate the murtabak jawa) and later that night, met up with Simone and Eve for supper (we had dumplings and it was nice!)
The weather was a little bit crazy while I was there. One time it would rain cats and dogs and then few minutes later the weather's damn hot! But overall, I had a pretty good time. Wished I could stay longer though. Can't wait for the holiday season in December! The Bazaar Ramadhan that I went in Sembulan last Sunday resulted me with a bad tummy-ache and I sort of suspected that I might kena food poisoning but then I only puked once so it doesn't really considered food poisoning kan? But yeah, I've had a really bad tummy problem since the day I arrived back here. I should've not gone there at the first place grrrr...Now Imma go vegetarian for a while and try to avoid eating meaty stuffs till my tummy gets better lah. Might need to eat tons of fruits as well.
Pictures from KK.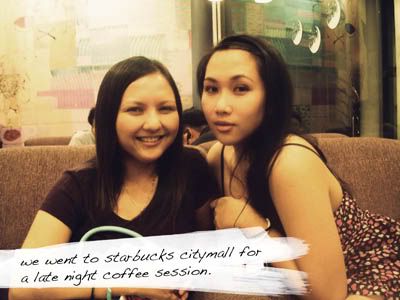 This was on my first night back in Penampang.
I've cut my hair short! But I can't flaunt it like Victoria Beckham though.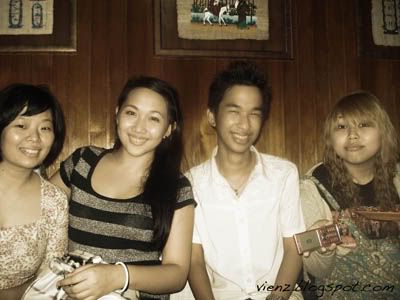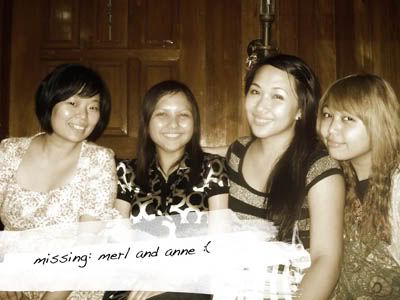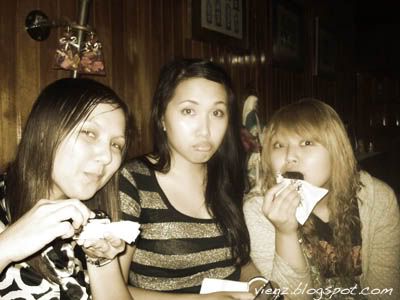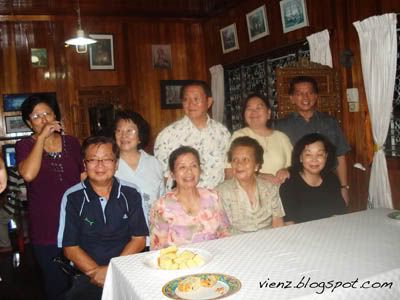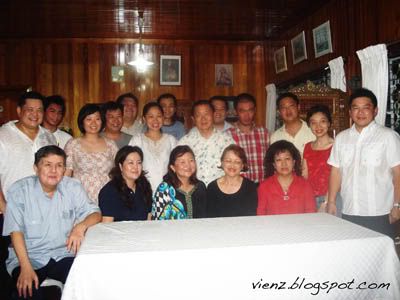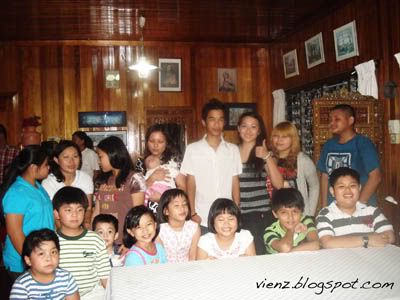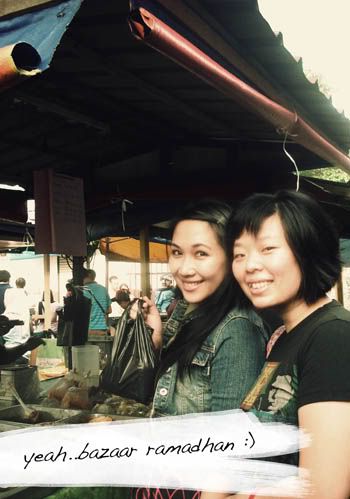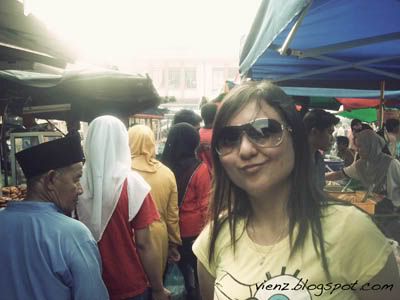 Okay...need to get some work done now.