So, I've been quite busy right after the Raya Holidays. It was like once the Raya Holidays were over, it was back to work full force! Couldn't really find the time to update this blog...so really sorry for that. Anyway, I'll try to update as much as I can within this week. We'll see whether I have the time to spare or not.
I was busy finishing this too. Something new that I had to learn so that the students can do it too. Linocut, another printmaking method. Quite fun to do but the carving tools may injure your hands. I've injured my thumb and third finger already! No idea how the result's gonna be when I apply ink on it.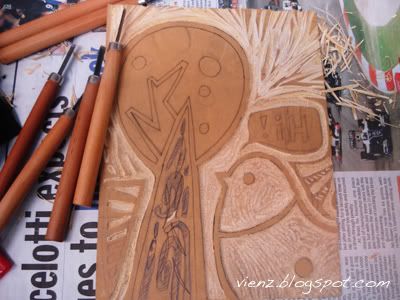 Okay, I'm out. 30 minutes before I'm off to class. Have a good week and stay safe everybody.