THIS POST IS WRITTEN BY VIVIEN DUMPANGOL. PLEASE MAKE PROPER CREDIT. KTHXBAI
.
Here's the result of my first attempt on doing linocut. I know I've made few mistakes, as you can see in this picture: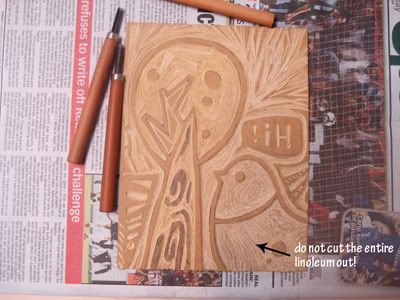 I shouldn't have cut all the linoleum out because I could actually create nice textures with it. Sigh. But it's okay...we learn from our mistakes rigggght? In case my students do read my blog, please do remember this part okay!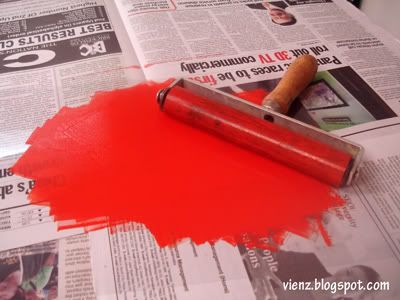 Applying colour using the roller.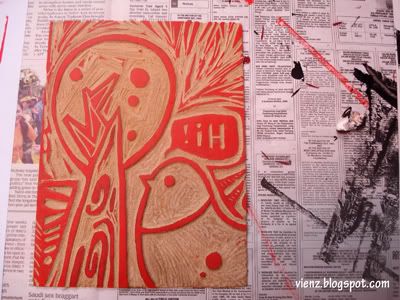 The result.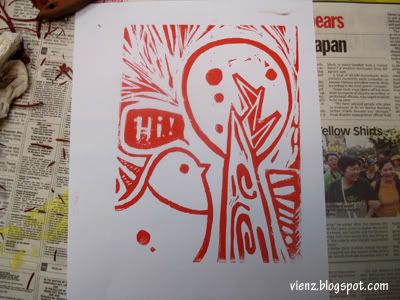 There are a lot of white space around especially on the birdie and the tree. If only I didn't cut the entire lino out...
Tried overlapping another colour to create an 'offset' effect as you can see on the left. LW said it looked kinda like a propaganda poster.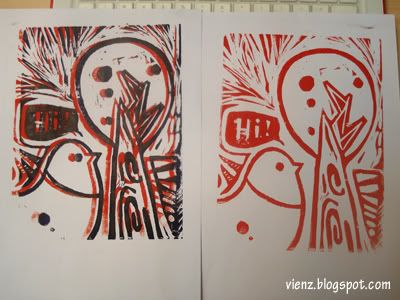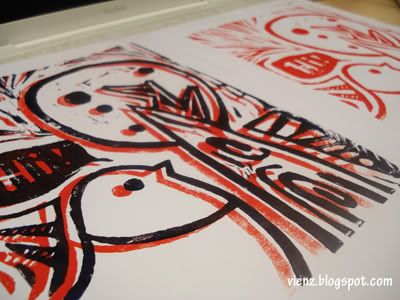 I shall do more of this in the future and hopefully can improve by then. Anybody knows where to buy cheap linoleums here?
Finally it's the weekend! AAR was supposed to come and perform for the DiGi music thing at 1U today but I've heard Tyson had a knee infection so the show has been postponed till October 31st. Still looking forward to it :))) Anyway, what's your plan for the weekend? I still have tons to do in the office today and also need to prepare for next week's class. I can so feel the pressure now haha. Okay, back to work. Have an awesome weekend!
Here's another video of BEP performing Rock That body during Arthur's Day.