Helloooo!
Well, I've been kinda busy these days with classes (yeah, what else is new huh?) and also doing paperworks (see proof below). If you're working in the same field as mine, then you would probably know what MQA is and I can tell you, it's not something that you will enjoy doing but then.. I've no choice but to just do it. *sigh*
Apart from all these, there's nothing much going on with me...my life is still as mundane as it is. Well not that I'm complaining or anything. I guess for the next four more weeks, I'll still be busy since the semester break is coming real soon. Imma devote my time to do all the gradings and also helping the students with their finals. Then when December arrives, it is time to balik kampung again and the exciting part is Ivan is coming down to KK on Boxing Day and will be staying at my crib for a few days. I'm still figuring where should I bring him to. Plus he might have to hang out with my cousins+best friends who are all female because I don't really have much guy friends back home haha. Anyway, I'll just figure it out once I'm back to KK for the holidays lah. Would be great if Ken can join too :)
Now, I'm back to painting women :) Will update on the progress soon. Hopefully I won't screw it up lah.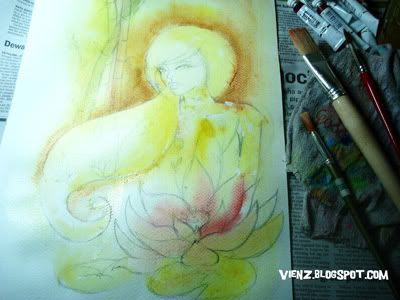 Anyway, I've been listening to Robin Thicke's new song over and over again! It's called Sex Therapy and yes, the song is very suitable when you're making love hahaha but don't get me wrong, I don't get all horny and I-want-to-have-sex-like-now when I listen to it. I love it because it is a nice, pure R&B song and the other reason would be just...Robin Thicke!
♥♥♥
Can't wait for his new album next month!
Okay, better go and do more work now.