So the past two days has been really exhausting. From not getting much rest since I arrived back here on Sunday and also making another trip to Penang the next day after only 3 hours of sleep. You wanna know how my schedule like when I make my weekly trip to Penang? Here it is:
8.00am - Arrived at Subang airport
9.10am - Depart to Penang
10.10am - Arrived at Penang airport (Bayan Lepas)
10.45 - Arrived at college
11.00am - CGD class
2.00pm - Lunch Break
3.00pm - CGD class
6.00pm - Check in hotel
8.00am - Up and ready
8.30am - Breakfast
9.00am - Arrived at college
10.00am - CGD class
1.00pm - Lunch break
2.00pm - CGD class
5.00pm- Heading to the airport
6.50pm - Depart to Subang
7.50pm - Arrived at Subang airport
If you are still not convinced that my trip to Penang can totally drain my energy, well I suggest you to follow me on this trip then you will know hahaha. Bukan senang bah kan mau cari duit skrang ni...so like I said again and again, I gotta do what I gotta do. That would be my daily mantra when I make a trip to Penang. Well, I still believe there is so much more interesting things to see/venture on the north side, if only I have much more time.
Anyway, on Monday evening right after I checked in to the hotel, I decided to go for a walk just a few blocks away from the hotel just to get familiarise with the surroundings. My collegue R wasn't there with me so it was just me all alone. But still had a good time though.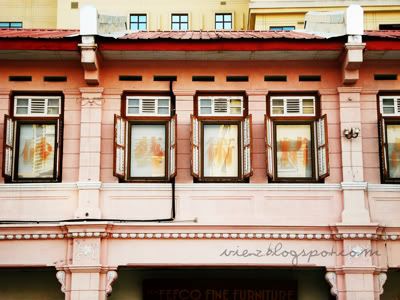 I still love love love all the old colonial buildings there.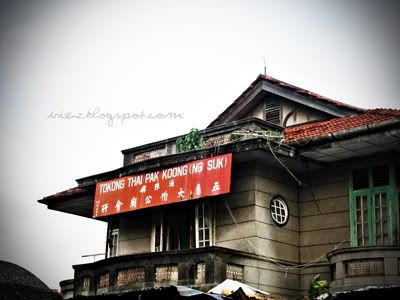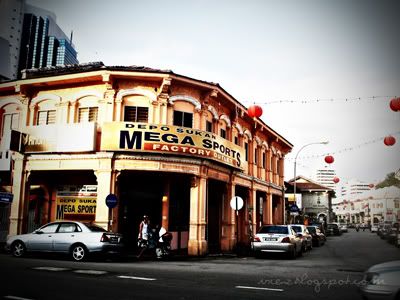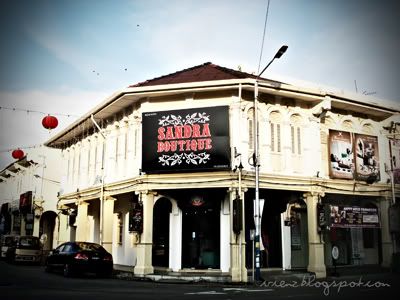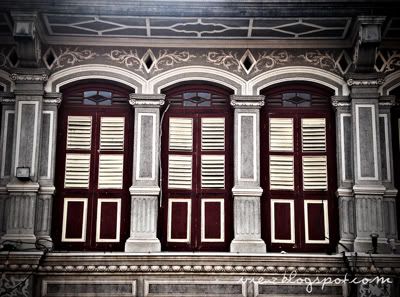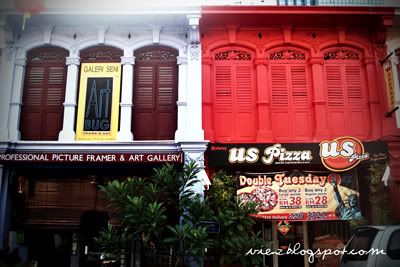 An example of complementary colours haha.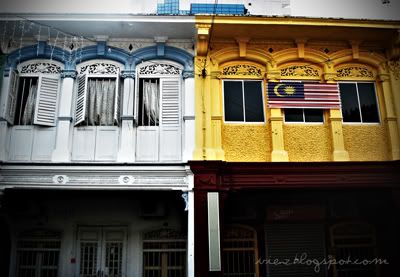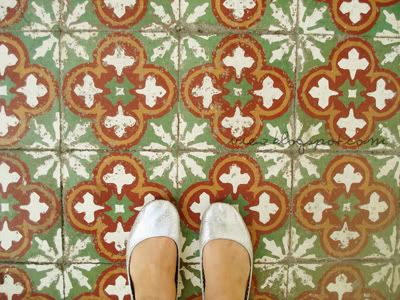 You hardly can see this patterned tiles anymore since these days people are into modern-minimalistic design. Well, that's what I think lah. But then, it's good to know that you still can see all these beautiful intricate stuffs in Penang.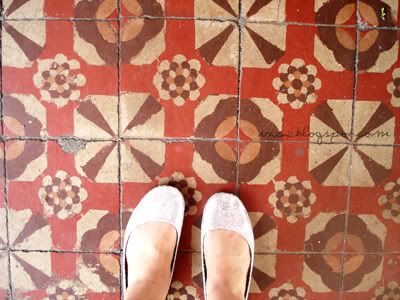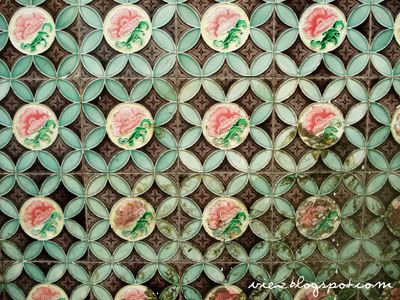 I had my dinner at this place called New World Park...if I'm not mistaken. There is a food court plus a few restaurants and cafe (including Old Town and Starbucks)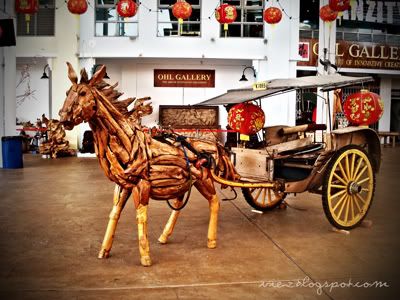 Not sure when will I have the chance to visit those tourist-sy places there but hopefully I will have the chance to do so. I wanna go to the snake temple and also the peranakan museum!
Okay, pictures from my CNY hols in KK will be up soon. Just need to find the time to do so and also time to clean my room, paint, draw and most importantly a good sleep.