To proof that I still have a life after all, I was out last Saturday night! As I mentioned before Jesse was here during the weekend and it was nice to have her around, when I actually needed some company at the moment :D Before Jesse's arrival on Saturday, Ivan asked me what was she doing coming down to KL and I jokingly told him that she wanted to party at Phuture with him. Ivan said no problem so, by Friday we actually agreed that we're gonna head down to Phuture on Saturday night.
But when the day arrived, Ivan told me via msn in the evening that we were not going to Phuture anymore :( So I told Jesse that she could sleep longer (she only had 2 hours sleep the night before) and I was totally glued on my computer screen trying to finish Monday's tutorial for Penang and also catching up on another episode of Grey's Anatomy, while waiting for Ivan to text me for plan B. By midnight, Ivan told us that he's bringing Jesse and I to Opera. We joined some of Ivan's friends, met two of them before plus some of Ken's Serdang friends that I don't even know of. Ken was supposed to be there but appereantly someone killed his joy, which ended up him being back home in Serdang while his mates were out partying haha.
So how did I find Opera? Well, kudos to the interior because I actually liked it but then, that place was filled with so many tables and chairs that it made every corner felt so congested. Plus there wasn't a dance floor so most of the people had no proper place to dance. Music wise, super 'ching chong' and by that I mean, the DJs spin whatever type of music they want without even thinking whether it sounds consistent or can blend well with each other. For example, at one point you'd hear David Guetta + Pitbull's music playing back to back and of course it was nice and all but
manatau tiba-tiba
they
kasi masuk
90's music like Joan Jett's 'I Hate Myself For Loving You' or The Cranberries' Zombie...sigh just totally
tidak ngam bah
. If they wanted to play 90's rock music they should at least played it consistently and not inserting the 90's music while everybody was enjoying the current club hitz songs. The last song they played for the night was Bon Jovi's Always. I mean, no offence I love Bon Jovi and Always has been one of the best classic rock songs of all time but listening to that in a club is somehow depressing for me.
Oh and...is it me or did I just felt that there were way too many under-aged kids in Opera? Anyway, despite the dissatisfaction on the music, I did had a good time especially seeing tipsy Ivan who suddenly danced and moonwalked in front of a bunch of strangers LMAO! I seriously have no idea what got into him, probably MJ's spirit was there that night and he asked Ivan to go and show his dance moves hahaha.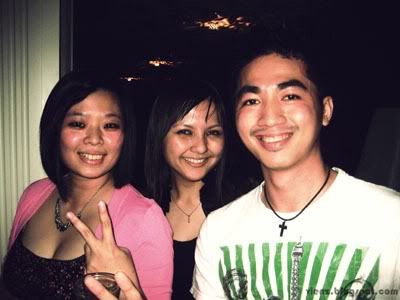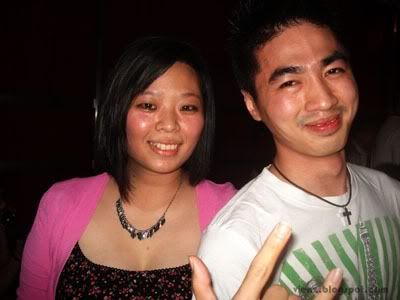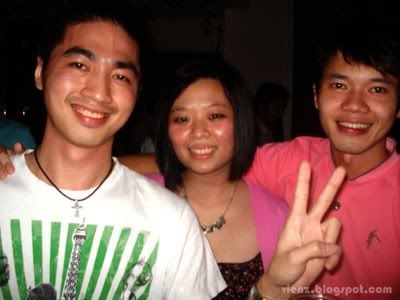 Big thanks to Ivan for bringing us out. It was a nice night indeed :D Again, please don't judge me lah since it lent season and all. I was feeling kinda down during the week, I think I do deserve to go and hang out with the people I love right??? Plus bukan slalu ah sia keluar malam hahah.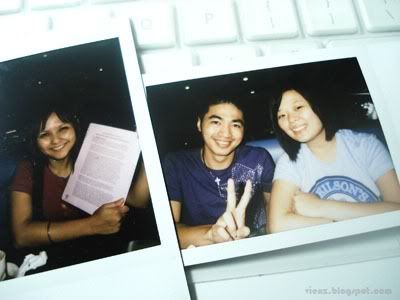 Brought my Instax camera during lunch time last Saturday. Need to get more films soon!
On the other note, I'm currently in Bayan Lepas airport waiting for my flight back to Subang. Found out during lunch time that me and my colleague's flight has been delayed and I will only reach Subang at 11pm. FML seriously. I've planned to actually continue designing posters for my bro's event right after I reach home but seeing the fact that my flight's been delayed...I guess I can only do it tomorrow. Sigh. It's gonna be another tiring week man.