I've just reached home from Penang a while ago. Was thinking of getting a nap but maybe after I finish this post first. It's only my 3rd week of the semester and already all these weekly traveling has been making me so effing restless every single day :( 11 more weeks to go! Something totally random happened inside the cab on the way home from Subang airport today. 10 minutes before reaching my place, the cab driver suddenly asked me a question. He said, "Apakah satu benda yang kita semua kongsi bersama tak kira sama ada kita orang Melayu, India, Cina, Amerika, Filipina?" You know what was my answer? I replied, "Err...nasi? Sebab kita semua makan nasi kan?" WTF! Such a bimbo answer man hahaha. But you gotta excuse me because I was just so tired and all I could think about was to reach home ASAP and have a good rest, hence my mind wasn't functioning that well.
Then the cab driver told me the correct answer...which is Tuhan (GOD) because everybody shares one GOD in the world and he's the only one who creates men and women, the one who creates the birds and the bees...well basically he's the one who creates everything. Which is very true right? Well, unless you believe that everything happens because of science, then that's another different story. The cab driver continued to explain to me that whenever we feel alone, that is the best time we should think about GOD. In fact he even said that we should think about GOD all the time because those who don't will regret it since satans are always making plans to distract us from GOD. True indeed. Seriously, I've nooo idea why the cab driver told me this...maybe he thinks that I don't think about GOD all the time? Or maybe it was just a random reminder to me? I don't know...but dang, people can be amusing sometimes.
Aight, 3 weeks ago I went back to KK for 5 glorious days. Wished I could spend more time there or even stay on till the end of the month to celebrate Kaamatan. But unfortunately, I can't so I just had to make full use of my 5 days in KK. I am thinking of going back in August, this time around it'll definitely be longer. Let's see if I have enough $$$ for KK lah. Anyway, as always being back home brings a lot of joy to me BUT then, I knew that there is NO way I could escape from the neverending family issues that I've been tolerating for so many years now. This is the only thing that can make me feel depressed whenever I am home or even when I am away because it never seems to end. Even when I tried to do the right thing by helping, it doesn't seem to work. How lah?
Moving on...another reason why I was back in KK was also to attend a wedding reception of Teo and Young my two awesome designer friends and also ex-collegues when I was working with
Breeze
. Bet you didn't know I was the first designer that was hired by Breeze huh? When I first met Teo and Young, I thought, man...they have superb portfolios! Let's hope they are not those snobbish type of designers haha. Turns out, they were actually down to earth in person which is why I could click with them in an instant. Anyway, wishing the both of you the very best! Let's catch up again when I am back :D
Pictures time!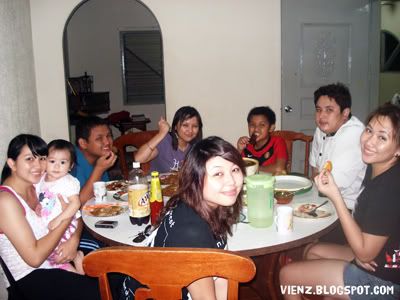 The day I arrived KK, (05.05.2010) was also the 5th anniversary of the late Uncle Ambrose. We had good cousins bonding time over dinner :D I love them! And Baby Lia omg soooo cute bah.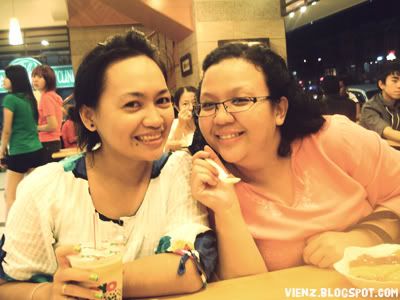 Met up with the girlfriends for dinner at Ching Fah the next day...had too many stories to share, one night doesn't seem enough! Then we went for a little joyride with Eve's brand new car and decided to stop by in Yoyo Lintas for bubble tea.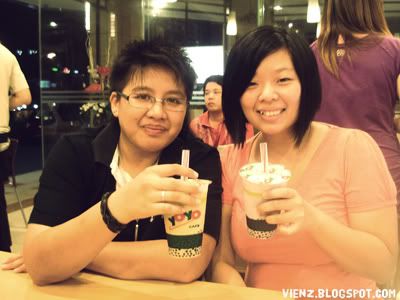 Val, who's also our really good friend joined in the fun as well.
Evor came home the day after I reached KK. Went to the airport to accompany Anne to pick him up together with Drey, Baby Lia and Baby Odessa.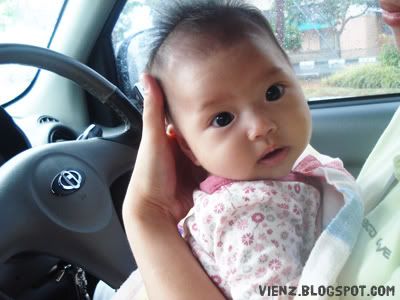 3 months old Baby Odessa :D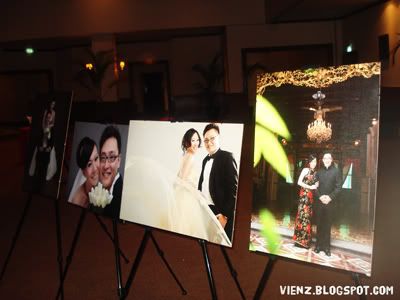 Attended Teo and Young's wedding at Pacific Sutera. I was there with my ex-housemate back in college days, Ben. He said I've gained weight FMLLL.
At the same night, there was a BBQ going on. But I arrived kinda late...and it was already time to surprise Anne for her belated birthday.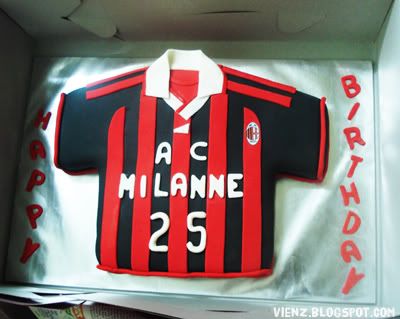 I want this cake for my birthday too! *cough Portugal cough*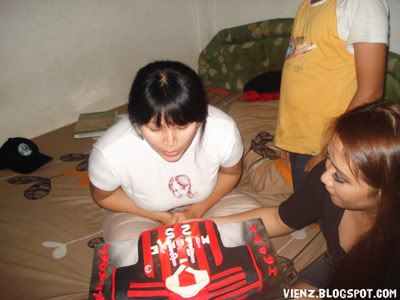 A good surprise indeed. Hope you liked my gift Anne! Hahaha.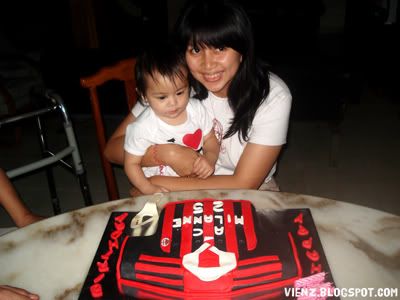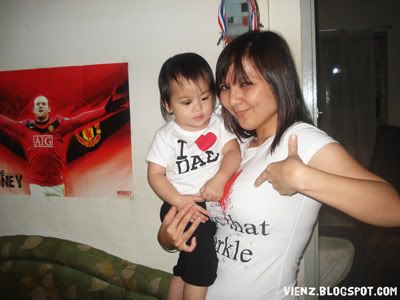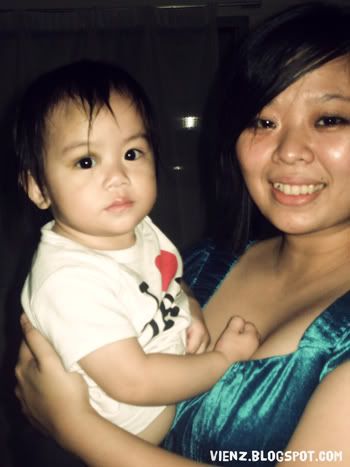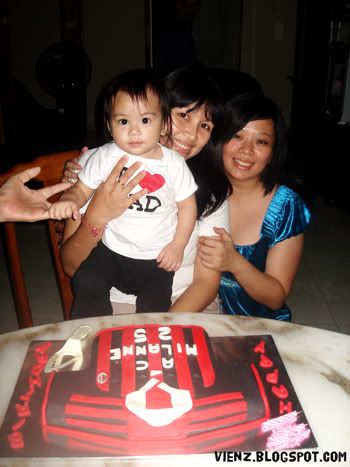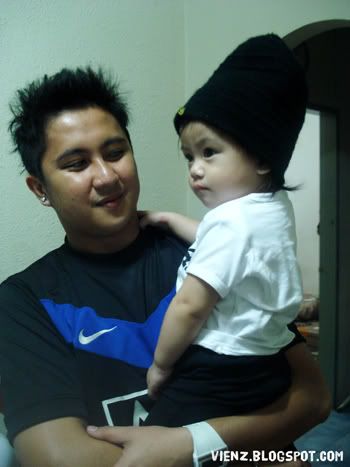 As you can see, everybody loves Baby Lia.
Chilled at Upperstar Damai on my last night in KK with the cuzzies.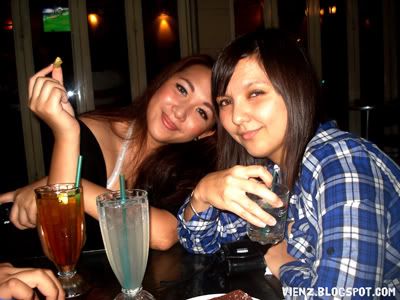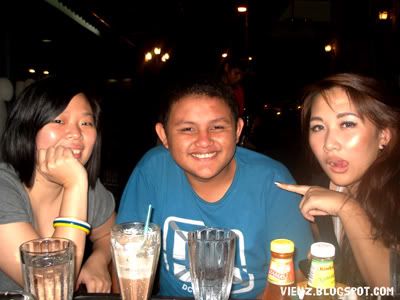 Took some instant photos as well.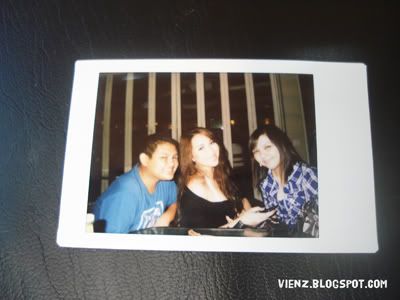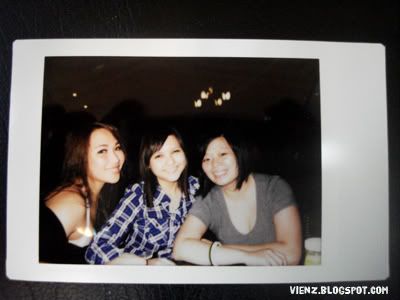 My flight back to KL was on Sunday evening. So I decided to wake up early (I don't do this often haha) and went for breakfast wtih the cousins as well. It rained everyday when I was in KK...even when it was time for me to leave the airport, it was raining cats and dogs. But I don't mind really, because we don't get that much rain here in KL. So it was all good. I look forward to my next trip back home again and this time I promise to bring my family out for a good meal. Was supposed to sort of celebrate Mother's Day when I was there but it didn't happen so...next time when I am back, hopefully soon :D