Been a while since I posted things from my moleskine. Nothing much, cos I haven't got my drawing mojo back. I really should since I bought a canvas yesterday...gotta start another painting and hopefully I can finish it by the time I'm head home to KK.
It's been quite a busy day for me at work. But at least the weekend's almost here! Aren't you stoked about it yet?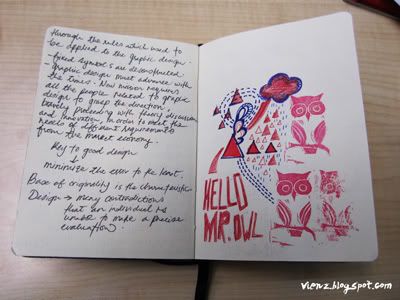 Handcarved an owl rubber stamp two months ago.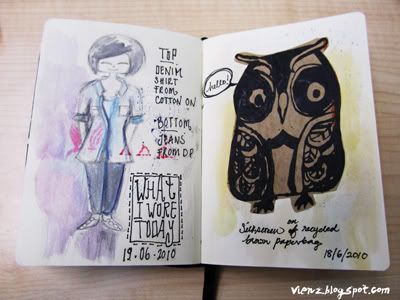 Still can't get enough of owls :D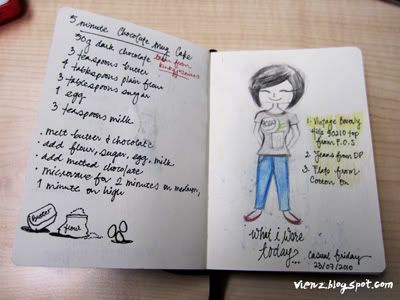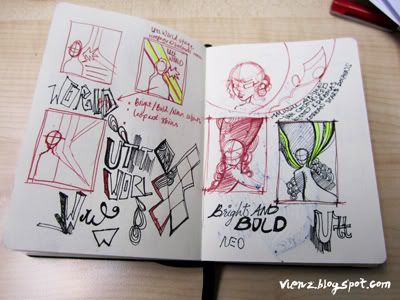 Was thinking of joining a contest to win MTV World Stage passes but then, I decided not to due to time constraint.