We (Ivan and I) went over to Bukit Jalil stadium to buy our Arthur's Day tickets last Saturday and then decided to head down to Ken's hometown, Seri Kembangan in Serdang for lunch and also to pay him a lil' visit. Serdang somehow reminds me of Tawau and some part of KK. The roads are smaller and the shops are older as well.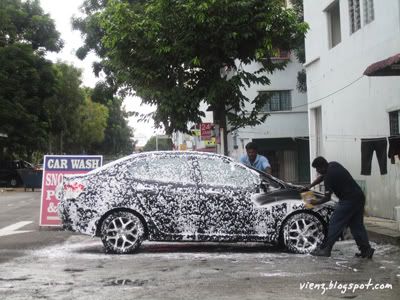 After lunch, we paid a visit to the car wash nearby because Ken's car needed a car wash BADLY. Of course they (Ken and Ivan) won't mind me taking their pictures (actually Ken even asked me to) because they're just vain like that.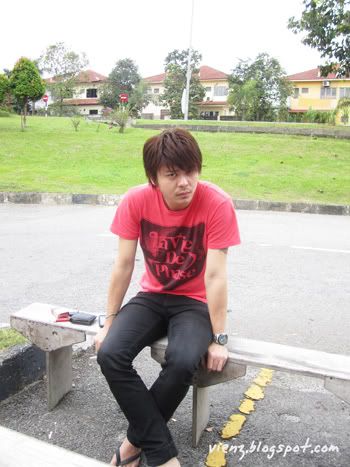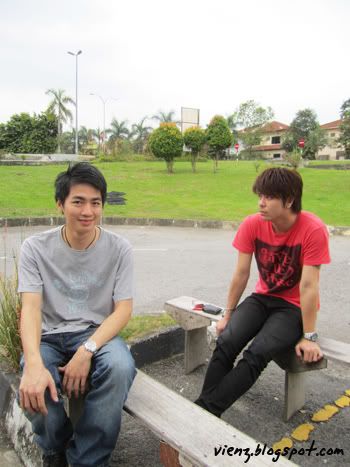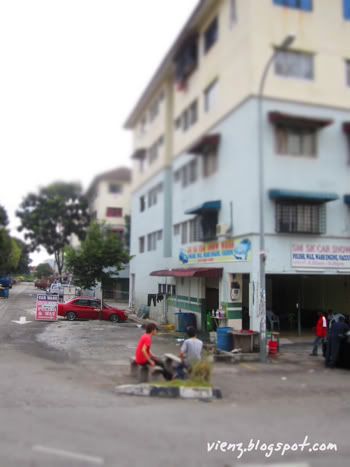 Another kinda failed tilt-shift attempt. I think I should stand more further...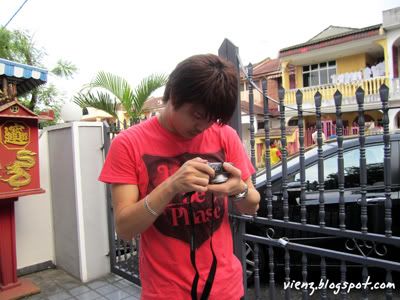 Before we made our way to Sunway, we dropped by Ken's house and while we were there, he showed us his newly purchased camera, the Olympus Pen-2! Nice camera indeed :) We went back to Sunway in the evening to accompany Ken to get his travelling bag for his trip to Phuket next week. We went for dinner at the Chinese restaurant nearby before we called it a day. And that, boys and girls was how I spent my Saturday :) I'm still thankful that I'm able to hang out with these boys, I mean I've said this many many times...it's not easy for me to actually meet new people and make new friends. I think sometimes I just feel too comfortable to just hang out with people that I know better. It's a good thing but then, I would probably be labelled as the person who doesn't like making new friends.
Don't get me wrong, meeting new people is good but you know, I'm just not exactly a people person. Anyway, despite the differences that me and the boys have, like they are awesome in
moginum
and I don't, I'd like to think that there might be a tiny part of them that actually cares about me ;) Hahaha, okay I'm not exactly sure but maybe...