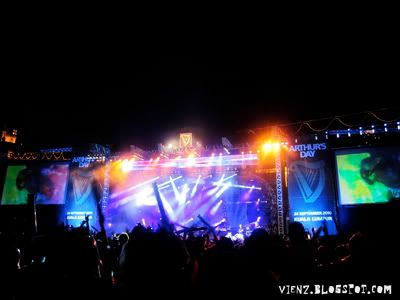 In my honest opinion, this year's Arthur's Day celebration seems to be more awesome than last year's. Well, not to say last year's Arthur's Day was not good, I had fun being there with my girlfriends but the only act we looked forward the most was only The Black Eyed Peas. But this year, they brought 3 international act including one from our neighbourhood country plus the whole stage, LED lights set up for this year's Arthur's Day was so much better.
Ivan and I actually arrived to Sunway Lagoon a little late cos we thought the concert won't start on time but as soon as we were inside, on the way down to the surf beach, we heard Colby O'Donis singing halfway on his hit song 'What You Got'! The journey to go down to the surf beach prolly took about almost 10 minutes so once we've reached there, Colby has already left the stage. Boooo....
We were there just in time to see the Thai hip hop group, Thaitanium...which I think did a pretty good job in making the crowd happy despite the heavy rain. Yeah, it was raining almost cats and dogs and we actually stood under the rain for more than half an hour before we decided to stand under a shed.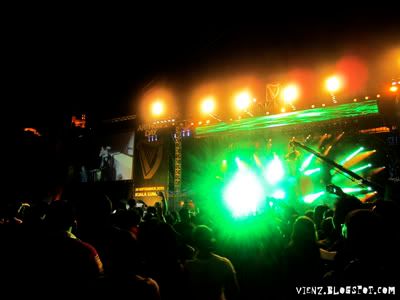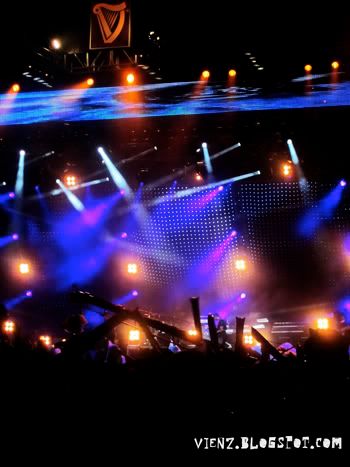 After a while, it wasn't raining cats and dogs anymore...only drizzling. So we went back to the surf beach area to watch Sean Kingston's performance. Like I've mentioned before, I'm not exactly a fan of Mr. Kingston but I do know some his hit songs because it's been overplayed on the radio esepcially that Beautiful Girl song. Anyway, I do like his new track called Nutty Love...but might hate it again once it's been overplayed.
After Sean Kingston, it was Flo Rida's turn to come out. The crowd started to get more and more hyped up and everybody seems to be dancing with each other when Flo Rida performed his first track, In The Ayer. It makes me wanna dance too but apparently I can only do minimal movement just to avoid becoming a laughing stock again hahaha. Learned my lesson after Ne-Yo's concert :P
Flo Rida's performance was good! Bet he brought out his A-Game for the event. He interacts well with his fans, gave a lucky fan his gold watch and gold bling, he raps so well and he doesn't made me feel like he's a cocky guy at all! He even sang Club Can't Handle Me TWICE, fyi.
The best part during Flo Rida's performance was when he went down from the stage (while being carried by several men) and went around the audience singing Club Can't Handle Me. We were standing so close to him, probably just a few metres apart. Tried to take as much photos as possible but there was this dude who was standing in front and kept putting his hands up and totally blocked our view.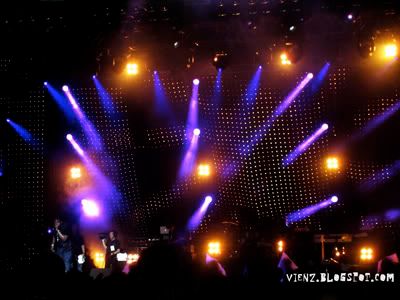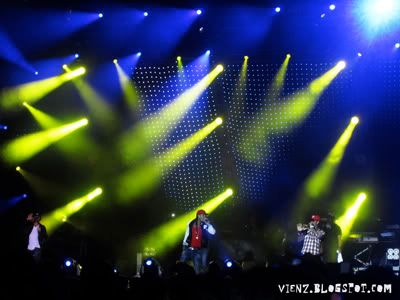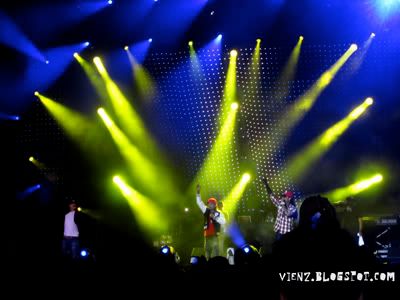 There was this new RnB group who came with Flo Rida called
Git Fresh
. They came out to perform a few songs and they're not really bad too. One of 'em reminds me of Lil Wayne and another one reminds me of Avery Storm haha. Then another girl called Bryanna came out to perform with them. Bryanna's music is like a mix of Nicki Minaj + Lil' Mama with a pinch of Lil' Kim.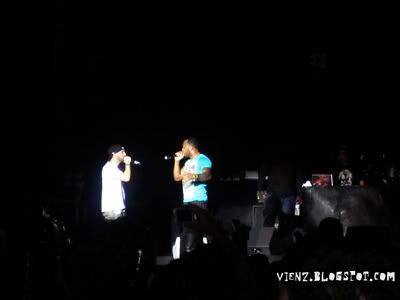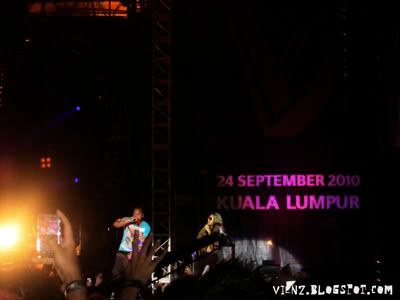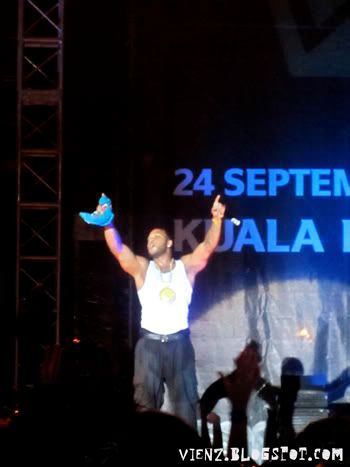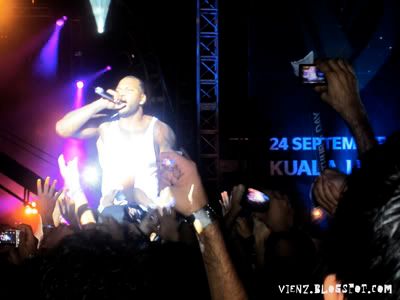 This is the closest Flo Rida's picture that I managed to snap.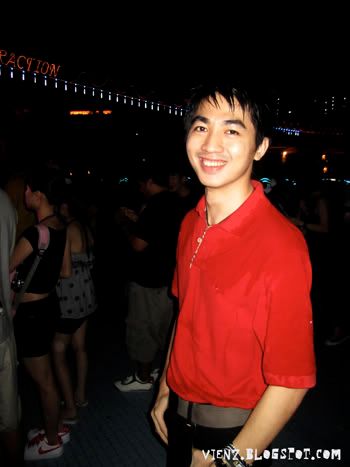 No pictures of me because I've gained a tremendous amount of weight over the months and I hate seeing my face in pictures now hahaha and I was soaking wet that night so, I basically looked like crap.
The night ended with everybody cheering for Arthur and soon after that, the fireworks came out. I did had a good time, well minus the rain of course. Totally had no regrets going to this year's Arthur's Day and Flo Rida did not disappoint me at all! Hahaha...wonder who they'll bring for next year's Arthur's Day... Read here for Ivan's version:
click.