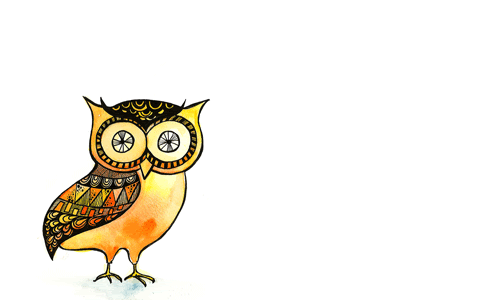 Today is one of my bestie, Simone's birthday! I was thinking of making a stop motion video to greet her Happy Birthday but I didn't really had enough time to do so (actually it's just an excuse hahaha) which is why I can only create this simple gif animation for her. Yes, it's REALLY simple to create this. Even a kid can do so. It'll be more interesting if the Mr. Orange Owl's legs could wiggle and the eyes could blink but...next time lah :) I just hope this little gif animation will make her day, even if it's just a small simple thing hehe.
Anyway, HAPPY BIRTHDAY MONE! It has been such a pleasure to have you as one of my childhood and closest friends. I hope we're still gonna be the best of friends in many years to come! Have a great one and may God shower you with heaps of blessing too. Oh ya, you'll get your birthday gift when you're here in 2 weeks time okay :)
Hope everyone had a good weekend despite of all the roadblocks here and there because of the Bersih rally. Those who went and joined the rally, good on you! It's about time our voice needs to be heard right? I thought it was supposed to be a peaceful rally, but I kept reading news and tweets about them policemen hitting on people and the fire fighters throwing tear gas and all. What is up with that? Here's a nice article written by Marina Mahathir on her blog
*click*
My weekend was spent working, watching Transformers 3 which was awesome by the way, drinks in Republic on Saturday night, church as usual and also watching DVDs at home (Beastly and I Am Number Four). I just realised how good looking Alex Pettyfer is! His jaw and his hair are his best features in my opinion.
Here are three work in progress photos of Mr. Orange Owl. I finally managed to clean my room which was a huge relieve because I can't really stand looking at the state of my room in the last 3 weeks. Now that it's *sorta* clean, all I need is to have the discipline to maintain it.
Have a blessed week everyone!